Turkish state to build colonial roads to invaded territory
Al Monitor revealed Turkish state plans to build a network of roads in the invaded territories of Syria.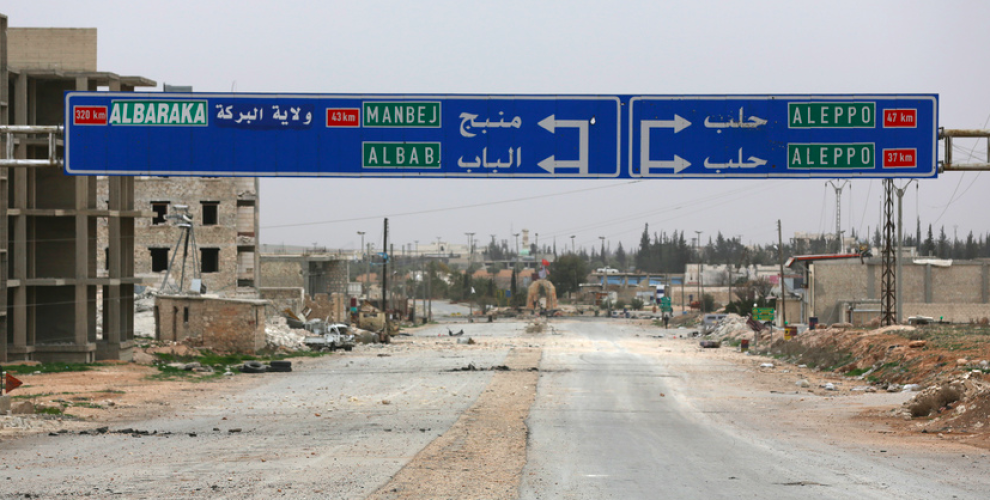 According to an article in Al Monitor, the Turkish state is planning to build roads to connect the invaded territories in Syria to Antep and Kilis, in cooperation with the councils they founded themselves after the invasion.
The total cost of the project is not clear yet. According to the article by Khaled Al Khatep, an employee in the press office of the Al Rai border gate Alâ Hamad spoke about the colonial project and said: "Construction of the highway to the east of Al Rai was finished on July 27. The road was built in 3 months, and goes from Al Rai on the Turkish border to Al Bab. The 6-km long, two-lane road was built with support from the Turkish government."
Al Monitor wrote that Turkish companies are now working to build roads connecting the Al Rai border gate and city center to Azaz, Jarablus and other cities.
The article also pointed out the goals of this construction project. Al Monitor wrote, "The construction of a new network of roads that make transportation faster will make it easier to move raw materials and increase Turkish investors' interest in the Euphrates Shield region. Thus the economic ties between the region and the provinces along the southern border of Turkey will get stronger."
One of the local officials appointed by the invading Turkish state said there is a 20-km highway project to connect Azaz and Mare, in the northern countryside of Aleppo.
Another local official said the roads will connect Al Bab, Jarablus, Azaz, Al Rai, Mare and Aktarin: "And new roads will be built between these cities and the border crossings in Bab Al Salam along the Turkish border and Jarablus. (...) The Turkish government will undertake the construction planned to start in the coming days, but the calendar is not certain yet."