Turkish army attacks civilian convoy in Afrin: Dozens killed
The invading Turkish army continues its attacks against civilians in Afrin Canton of Northern Syria.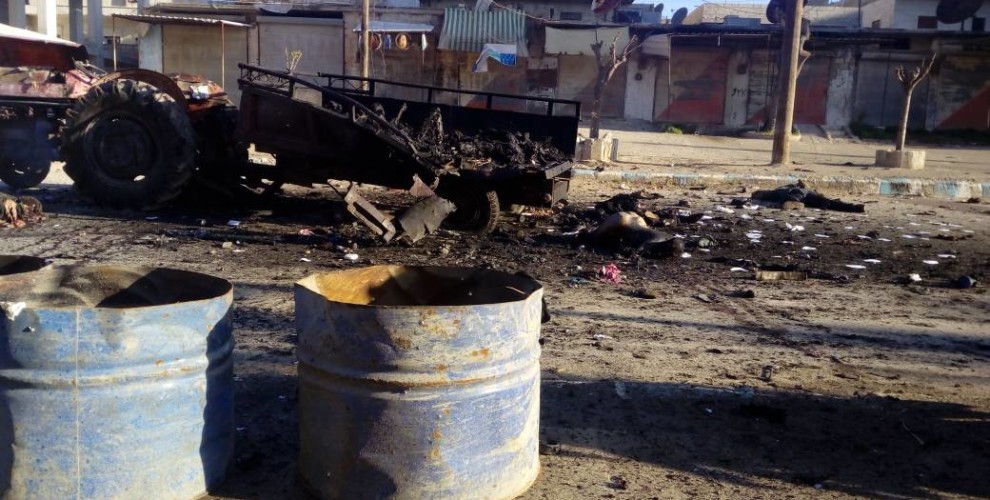 According to reports, Turkish army targeted a tractor and another vehicle at the exit point of the city on the 57th day of invasion attacks against Afrin.Dozens of civilians including children have been killed in the attack.
Thousands of civilians in Afrin city center are facing a threat of massacre as airstrikes on the city center continue.
Contact is lost with central Afrin from time to time due to the interruption of telephone and internet networks. Reports suggest that videos have been shot at the scene of the massacre and these are tried to be sent to news agencies.  
YPG sources in Afrin have also confirmed the massacre.
The invading Turkish army massacred 47 civilians in Friday's attacks. Turkish attacks also targeted the Avrin Hospital in central Afrin, killing 16 civilians and wounding many more.