Turkey forming a new military force of gangs
The Turkish state is attempting to form a new "army" out of the remnants of various gangs in Syria.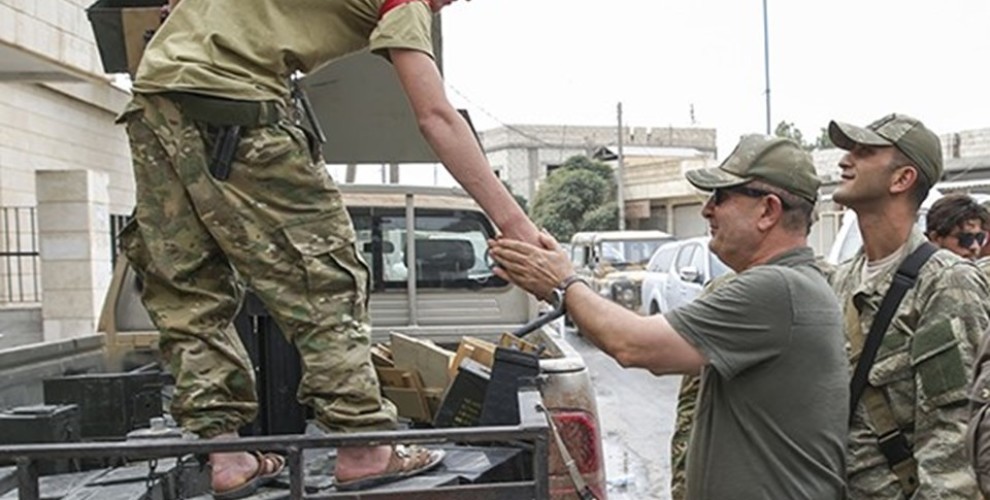 The Turkish state is forming a new military force in the areas they have invaded. The new gang structure is reportedly going to be formed from the remnants of the Free Syrian Army (FSA) which has come under Turkish state control.
London based newspaper Sherq Al Aswad of Saudi Arabia origin published an article titled "Turkey is forming a new army out of FSA in Northern Syria" in their Sunday issue.
The article cites FSA sources and says, "Turkey is making plans to form an army in Northern Syria. Ahrar Al Sham and Jaysh Al Islam (Army of Islam) sources have confirmed the information. A 10 thousand strong force is being trained by Turkey as of now."
AKP mouthpiece Yeni Şafak published an article today announcing "a new FSA being formed". The article stated that the Turkish state has been training gangs allied to them since March 29 in areas invaded in the "Euphrates Shield" operation, and added that "FSA members receive a more organized training by TAF Special Forces personnel in newly built camps".
As the Raqqa operation was launching, Turkey held an intense series of meetings with the US to have the operation run by Euphrates Shield gangs, but with these gangs suffering heavy losses in al-Bab and due to the fact that most of them come from Al Qaeda-originated groups, this proposal wasn't accepted.
With this program, the Turkish state is reported to wish to use the armed groups they sold out countless times in the past against Kurds and prepare them for post-Raqqa. In the past, the Turkish state had turned the people they trained in Turkey in the "train-equip" program ran with the US over to Al Nusra. On this development, the US had announced that they suspended the train-equip program.