Trustees appointed to 4 HDP-run city councils
The co-mayors of Kayapınar, Bismil, Kocaköy and Erciş district municipalities were taken into custody within the frame of political genocide operations.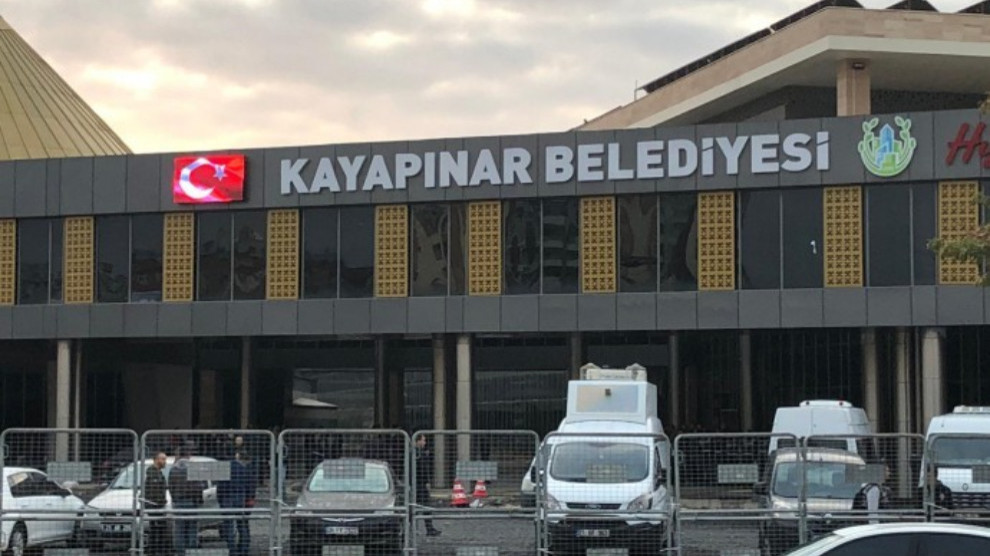 Turkish Interior Ministry has appointed trustees to the HDP-run municipalities of Amed's Kayapınar, Bismil, and Kocaköy districts and Van's Erciş district.
Early in the morning policemen blockaded the municipal building of Kayapınar, and a trustee was appointed.
HDP deputy Dersim Dağ was removed from the town hall, and councillors and party members are still waiting outside the council. The municipalities of Bismil and Kocaköy are also blockaded by the police and the search continues.
Yesterday Amed Metropolitan Municipality (DBB) co-mayor Selçuk Mızraklı, Kayapınar Municipality co-mayor Keziban Yılmaz, Bismil Municipality co-mayor Orhan Ayaz and Kocaköy Municipality co-mayor Rojda Nazlıer were taken into custody.
Co-mayors of Erciş, Yıldız Cetin and Bayram Cicek, have been in custody since October 15 and have not yet appeared in court. Nuri Mehmetbeyoglu, District Governor, was appointed as trustee.