Trump: Turkey has taken advantage of the U.S. for many years
On Twitter the U.S. President said: "We will pay nothing for the release of an innocent man, but we are cutting back on Turkey!"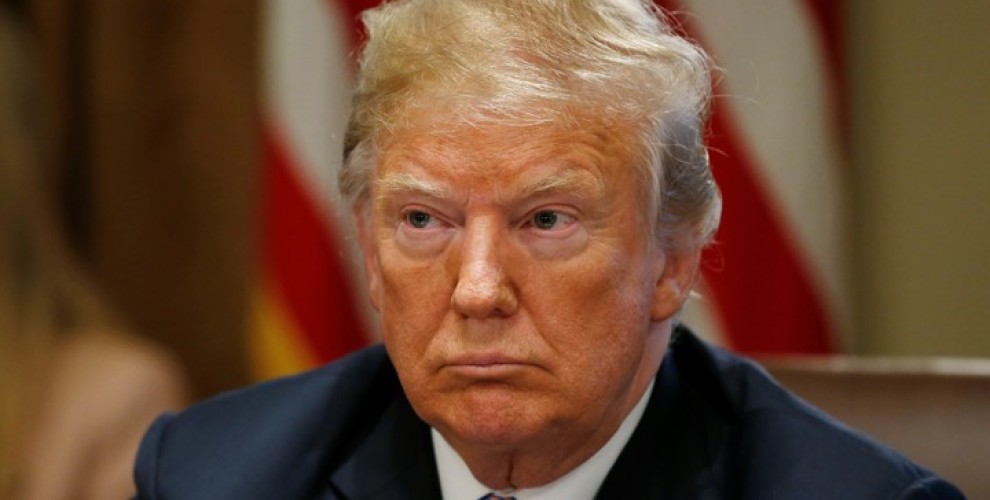 U.S. President Donald Trump said on Thursday night the United States "will pay nothing" to Turkey for the release of detained American pastor Andrew Brunson, who he called "a great patriot hostage."
On Twitter the U.S. President said: "Turkey has taken advantage of the United States for many years. They are now holding our wonderful Christian Pastor, who I must now ask to represent our Country as a great patriot hostage. We will pay nothing for the release of an innocent man, but we are cutting back on Turkey!"
The U.S. warned Turkey on Thursday to expect more economic sanctions unless it hands over Brunson, as relations between the two countries took a further turn for the worse.
U.S. Treasury Secretary Steven Mnuchin assured Trump at a Cabinet meeting that sanctions were ready to be put in place if Brunson was not freed.
"We have more that we are planning to do if they don't release him quickly," Mnuchin said during the meeting.
The tit-for-tat tariffs exchanged between the United States and Turkey has turned for worse as Turkish President Tayyip Erdogan appeared to stall over the release of Pastor Brunson, who denies charges that he was involved in a coup attempt against Erdogan two years ago.
"They have not proven to be a good friend," Trump said of Turkey during the Cabinet meeting. "They have a great Christian pastor there. He's an innocent man."
The dispute over Brunson and other frictions between Washington and Ankara have been one reason the Turkish lira has plunged 40 percent this year.
Investors also fret over Erdogan's influence over monetary policy.
President Trump, who has doubled steel and aluminum tariffs on Turkey, said the steel tariffs had kicked in and the aluminum tariffs would take effect soon.