Travel ban for the sister and brother of Öcalan
The Turkish state which insists on isolation against Abdullah Öcalan, has now issued a travel ban for the sister and brother of the Kurdish leader.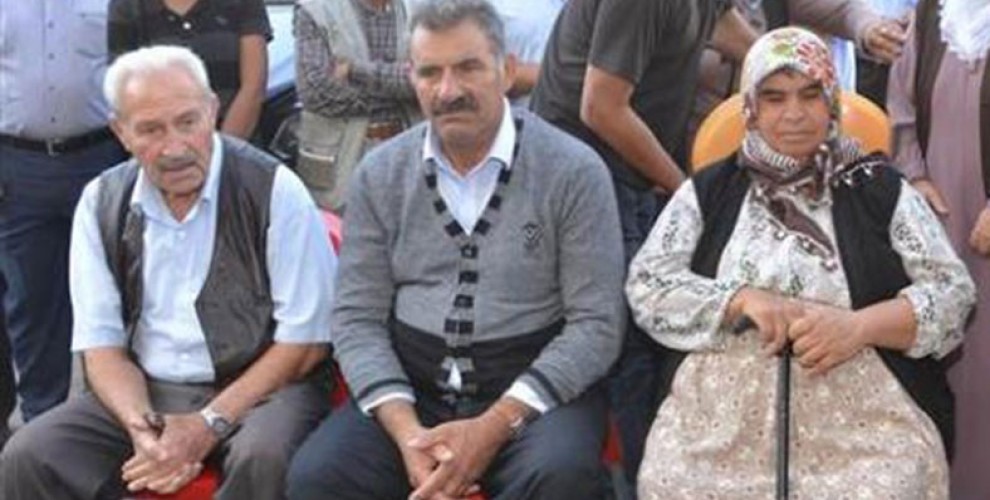 Şanlıurfa Public Prosecutor's Office has issued a travel ban for Abdullah Öcalan's elder sister Fatma Öcalan and brother Mehmet Öcalan as part of judicial control process.
The notice sent to Öcalan's siblings, obtained by ANF, shows that the bans on both Fatma and Mehmet Öcalan were issued on the same day.
The notice bases the ban on a decision made by Urfa 6th Heavy Penal Court on February 7 in accordance with the third clause of article 109 in the Turkish Penal Code.
The notice further states that 'noncompliance with the mentioned supervision rule could lead to an 'arrest warrant' or 'another precaution' to be issued by a Court'.
Denying Abdullah Öcalan the right to meet with his lawyers since 2011, the Turkish state also usurps the Kurdish leader's right to a visit by family members as part of an aggravated isolation policy.
Öcalan was granted a short visit by his brother Mehmet Öcalan in September 2016, and most recently an even shorter visit on January 12.