Three Turkish drones shot down by guerrillas in South Kurdistan
Guerrillas shot down three Turkish army drones in southern Kurdistan, and an attack helicopter was hit and damaged. Three soldiers were killed in guerrilla actions on Tuesday.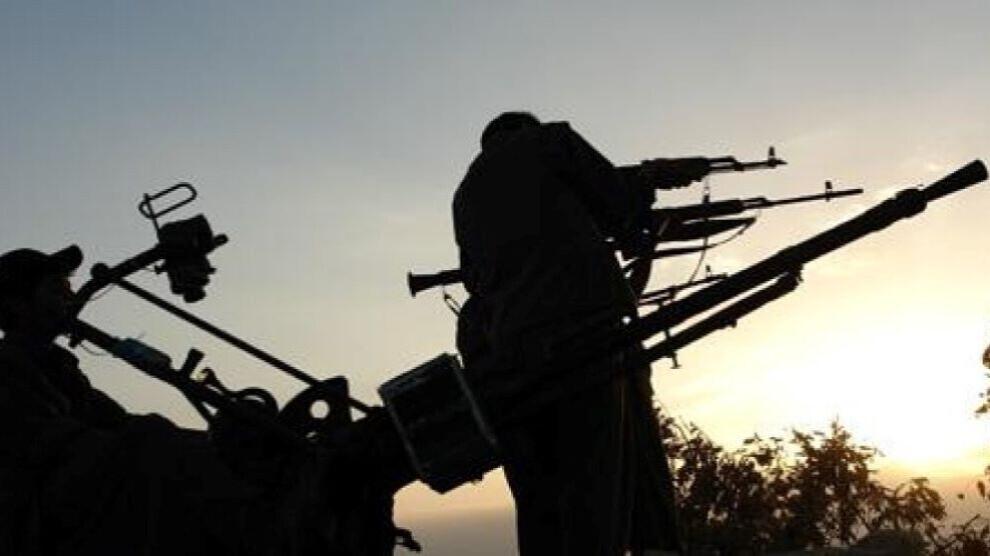 The Press Centre of the People's Defence Forces (HPG) released a statement providing information about the latest actions by guerrillas and attacks by the Turkish army in the guerrilla-held Medya Defense Zones in southern Kurdistan (northern Iraq) where the Turkish army has been conducting an invasion operation since April.
The HPG statement said: "The Kurdistan Freedom Guerrilla is dealing delicate blows to the Turkish colonial state through the implemented use of modern guerrilla tactics. Our forces have been carrying out an epoch-making resistance for more than four months and have thus turned a new page in the history of the struggle of the oppressed peoples. Fighting for the existence and freedom of our people and meeting every form of attack with high sacrifice, their resistance actions continue." According to the statement, three soldiers of the Turkish occupation forces were killed in the actions of mobile guerrilla groups carried out yesterday and today.
Drones shot down
Regarding the guerrilla actions, the HPG said that on 15 August, a Turkish drone was shot at and hit over Girê Şehîd Hakî in Xakurke. Three more drones were shot down at Girê Amêdî on 16 August. One of the drones was armed with bombs and was on an attack flight on guerrilla positions. A mobile unit of the YJA Star was able to prevent the bombing.
Chemical weapons hose destroyed
In the Werxelê resistance area in Avaşîn, the guerrillas prevented a chemical weapons attack in a tunnel on Tuesday. The occupation forces attempted to introduce chemical warfare agents into the tunnel facility via a hose, which was destroyed by the guerrillas. In the evening, the guerrillas carried out an action of sabotage against an excavator that was trying to demolish the tunnel.
Sniper shoots soldiers
In the Zap region, guerrillas repelled an attempted attack with chemical weapons on a position in the Karker area on Tuesday. Last night at 3.05 am, a unit of the YJA Star (Free Women's Troops) observed an advancing force in the Çemço area and one soldier was shot dead by a female sniper.
Two soldiers killed in attack on Bamernê base
At 6.15 pm on Tuesday, guerrillas struck the Turkish military base of Bamernê in Metîna with heavy weapons. A shovel excavator used for position building was destroyed and two soldiers were killed.
Combat helicopter fired at with heavy weapons
At Girê Amêdî on Tuesday evening, a helicopter squadron was fired upon with heavy weapons during an attack flight and one attack helicopter was hit. At Girê Cûdî, a Turkish unit was targeted by guerrillas with firearms and hand grenades and forced to retreat.
Attacks by the Turkish army
The tunnel facility in Werxelê was again the special focus of the Turkish army on Tuesday. According to HPG data, 21 sorties with prohibited ordnance were recorded. In the afternoon, four attempts were made to introduce toxic smoke into the tunnel by setting fires in front of the entrance. A total of 14 attacks with chemical weapons and tactical bombs took place in the Girê FM, Şikefta Birîndara and Karker areas.
The areas of Saca, Girê Amêdî, Girê Cûdî and Girê Hekarî were attacked ten times by attack helicopters, while dozens of other attacks were carried out with howitzers and mortars.