Thousands rally for Sakine, Fidan and Leyla in Paris
Thousands commemorate Sakine Cansız, Fidan Doğan and Leyla Şaylemez in French capital city Paris on the fifth anniversary of their assassination.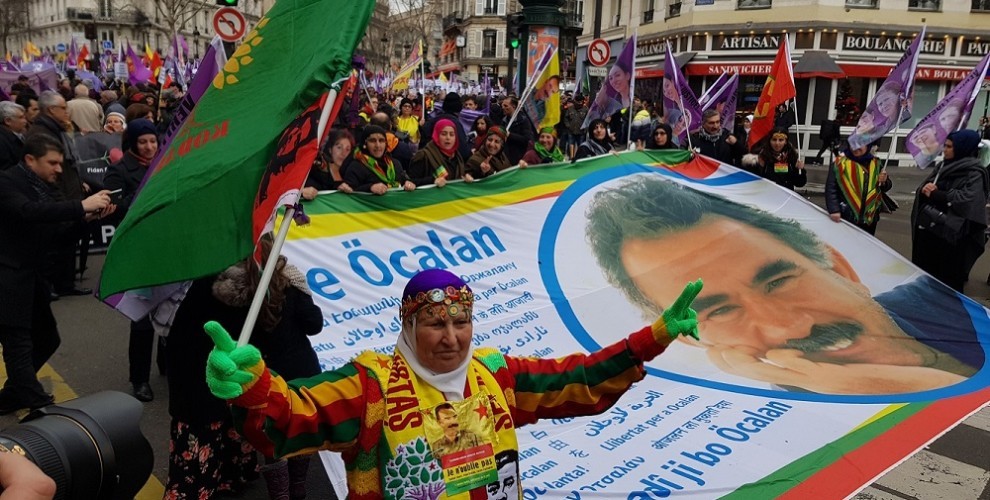 PKK (Kurdistan Workers' Party) founding member Sakine Cansız (Sara), KNK (Kurdistan National Congress) member Fidan Doğan (Rojbîn) and Kurdish Youth Organization member Leyla Şaylemez (Ronahî) were murdered in the heart of French capital city Paris with three bullets to their heads on January 9, 2013.
Thousands from France, German, Belgium, Netherlands, Austria, Switzerland and other European countries have gathered in Paris today to commemorate the three revolutionary Kurdish women. With photographs of Sara, Rojbîn and Ronahî in their hands, demonstrators reiterate their demand for justice for the three Kurdish women murdered on French soil.
Masses gathered at Gare Du Nord early in the morning and started a march at noon with a banner which reads "Fifth year: silence, denial of justice and impunity!".
Members of Cansız, Doğan and Şaylemez families are also joining the march on the very front, in addition to Kurdish and French politicians, parliamentarians, senators, representatives of revolutionary organizations from Turkey, feminist women's organizations, anarchist groups and large numbers of people.
Demonstrators are now marching towards the Republique Square where a rally will be held afterwards, chanting slogans against France and Turkey and carrying portraits of Kurdish People's Leader Abdullah Öcalan and flags of PKK, YPG/YPJ (People's/Women's Defense Units).