Ten Kurdish politicians arrested in Diyarbakir
Turkish police arrested ten Kurdish politicians in Diyarbakir and detained several others in Izmir and Ankara.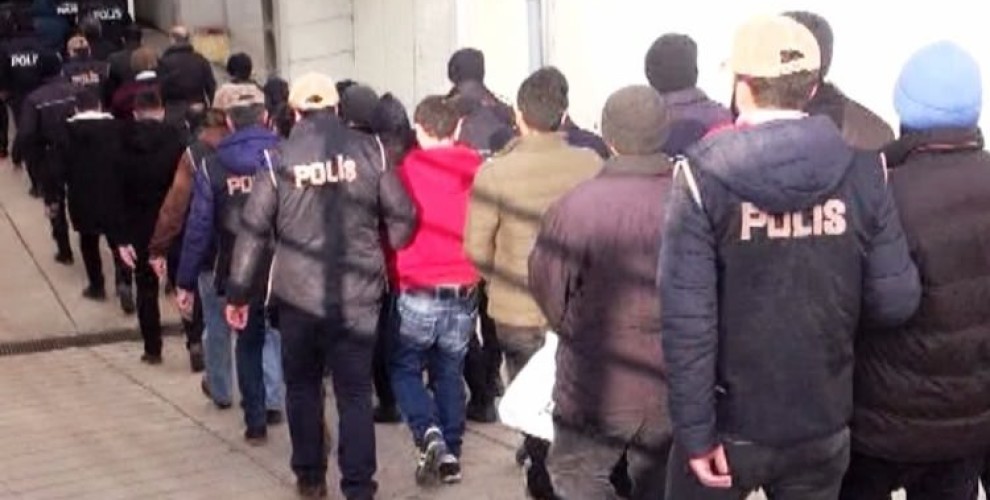 Thirty Kurdish politicians who were detained in Bismil were interrogated today in Prosecutor's Office in Diyarbakir after twelve days in detention. Cases of ten politicians were referred to the court and all were arrested for "being a member of a terrorist organization", "making terrorist propaganda and "aiding and abetting a terrorist organization".
The arrested politicians are: Hadi Celik (Co-mayor of Bismil), Fehime Efe and Hatice Elma (members of city council), Seyhmus Aydin (deputy mayor of Bismil), Celile Kaplan (former head of Democratic Regions' Party's -DBP- local branch), Suat Karagoz, Nesim Balta, Mustafa Sarı and Hamdullah Ekinci (executives of DBP local branch), Mustafa Kurt (now defunct MEYADER's local co-chair).
Celile Kaplan, Fehime Ece and Hatice Elma were sent to Diyarbakir E Type Prison and others were sent to D Type prison in the city.
SEVERAL DETAINED IN ANKARA AND IZMIR
In Ankara Turkish police raided several homes in Ankara and detained at least fourteen university students. According to the lawyers students Alican Süt, İlkyaz Gençdal, Yusuf Şirin, Mehmet Salim Özer, Özgür Yaldız, Vedat Pekgenç, Hakan Cin, Ahmet Tirej Kaya, Cemil Aksoy, Hebat Karayılan, Şerafettin Mete, Alican Çelik and Ferhat Erdinç Kaygusuz were detained.
In Konak, Torbali, Menemen and Karsiyaka districts police raided homes of thirty people and detained twenty-seven of them. The police said that the detained were wanted for their posts in social media.