TekoJIN and JXK activists protest isolation with action at Vienna University
TekoJIN and JXK activists distributed leaflets at the University of Vienna to draw attention to the isolation of Kurdish people's leader Abdullah Öcalan and to demand his freedom.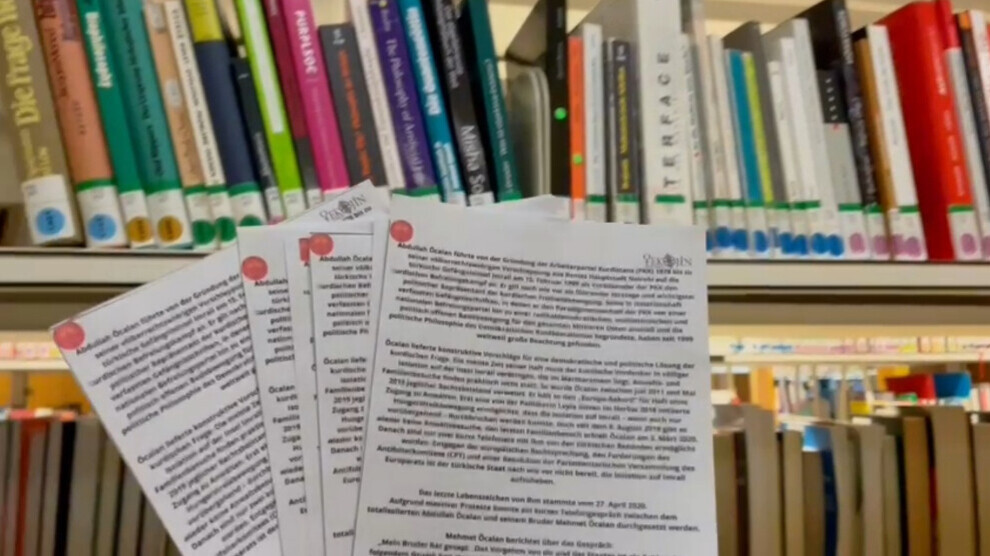 Jinên Ciwan ên Tekoşer (TekoJIN) and JXK (Jinên Xwendekarên Kurdistan) activists gathered at Vienna University on Friday evening and carried out an action to protest the systematic and aggravated isolation of Leader Abdullah Öcalan.
Activists put leaflets among the books in the library section of the university and handed them over to the students there.
Activists also made a statement regarding their action and said: "We will not be silent until Leader Abdullah Öcalan regains his freedom! As young women, we do not accept the isolation imposed and we said that action must be taken urgently in all areas demanding freedom for Leader Öcalan. Leader Öcalan's freedom is the freedom of all peoples."