TEKO-JIN and TCŞ organise march in Vienna
TEKO-JIN and TCŞ held march and rally in Vienna to support guerrillas resistance in Heftanin.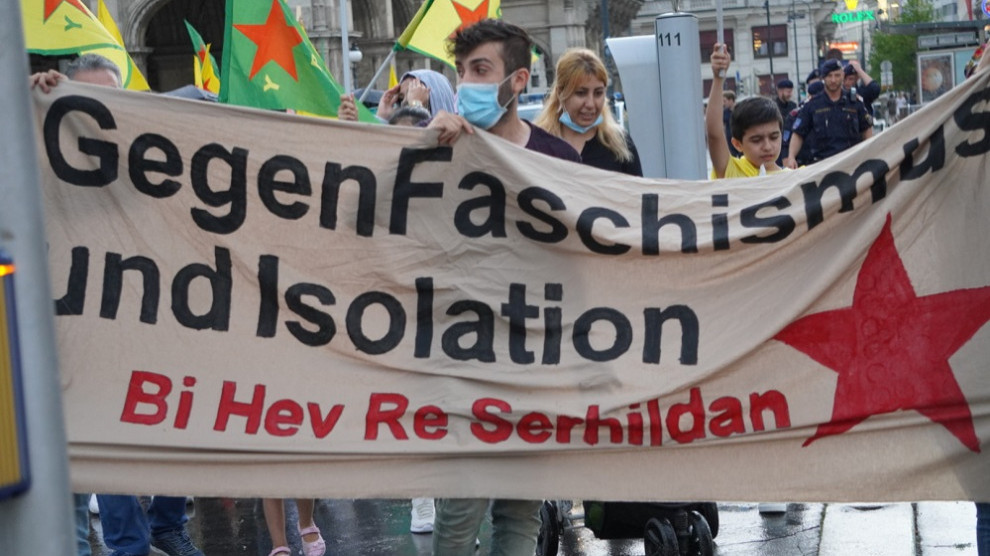 A march was held in Vienna within the scope of the "Bi hev re serhildan" initiative launched by the Kurdish youth movements in Europe, TEKO-JIN and TCŞ.
Young people gathered in Karlsplatz, after paying respect to the martyrs of the revolution. Kurdish people's leader Abdullah Öcalan's photos and HPG, YPG and YPJ and TJK-E flags were carried along by the activists.
Activists saluted the resistance against the invading Turkish army in Heftanin and chanted slogans such as "Bijî berxwedana Heftanin", "Long live Öcalan".
The march ended with a rally in Heldenplatz where speakers from Martyr Kasım Engin Youth Commune drew attention to the genocidal attacks carried out by the Turkish state against the Kurdish people.
Activists called for a joint action and uprising against fascism.