TÖP: On 14 May we can stop fascism!
TÖP Istanbul Provincial chair, Nilay Kuş, drew attention to the importance of the 14 May elections and said: "We can stop fascism."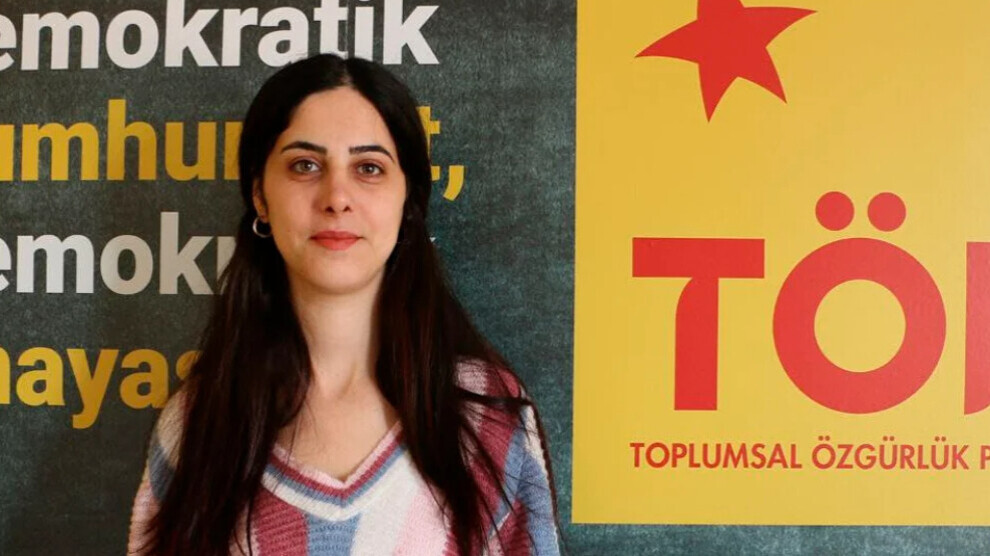 Speaking to ANF, Social Freedom Party (TOP) Istanbul Provincial Spokesperson, Nilay Kuş, said that the 14 May elections would be a turning point and added: "Before the earthquakes, we were going through a period in which the economic crisis deepened, living conditions worsened, and people could not breathe. With the earthquake, we saw that the state did not exist. It left people to die. It completely abandoned them. Therefore, we have been going through a process in which the existing anger of society has become even more visible. 14 May will be an important turning point for women, workers and young people. It will be an opportunity to stop fascism. Of course, after the elections, the process of building a new Turkey will begin."
Pointing out that they are making preparations for what will happen on the election day, Kuş emphasized that 14 May will be a very important election. Underlining that the AKP-MHP bloc had stolen votes before, Nilay Kuş continued: "Taking into account the importance of this election process, we continue our discussions with both the Labor and Freedom Alliance and other parties on what we can do to ensure that elections are carried out in a safe way, without fraud. Meetings are held and preparations are made for this. We, as TÖP, will do our best to ensure the safety of ballot boxes wherever we are. We will work hard to take security measures. We will keep the schools and neighbourhoods where we are under control."
We will fight together
TÖP see the Kurdish Freedom Movement as a strategic ally, said the party's Istanbul Provincial chairperson Nilay Kuş, emphasizing that this alliance is not just because of the elections.
Saying that they also have plans for the post-election period and that the struggle will continue regardless of the results of the election, Kuş underlined that they do not view the Labor Freedom Alliance only as an electoral alliance. "From the beginning, - she said - we have been saying that this is a struggle alliance. We will continue to work and fight together after the elections."