Starvation line exceeds the minimum wage in Turkey
The minimum wage (8,506 lira) does not cover the necessary monthly food expenditure (8,864 lira) for a family of four anymore, according to research by the Confederation of Turkish Trade Unions (TÜRK-İŞ), published by Bianet.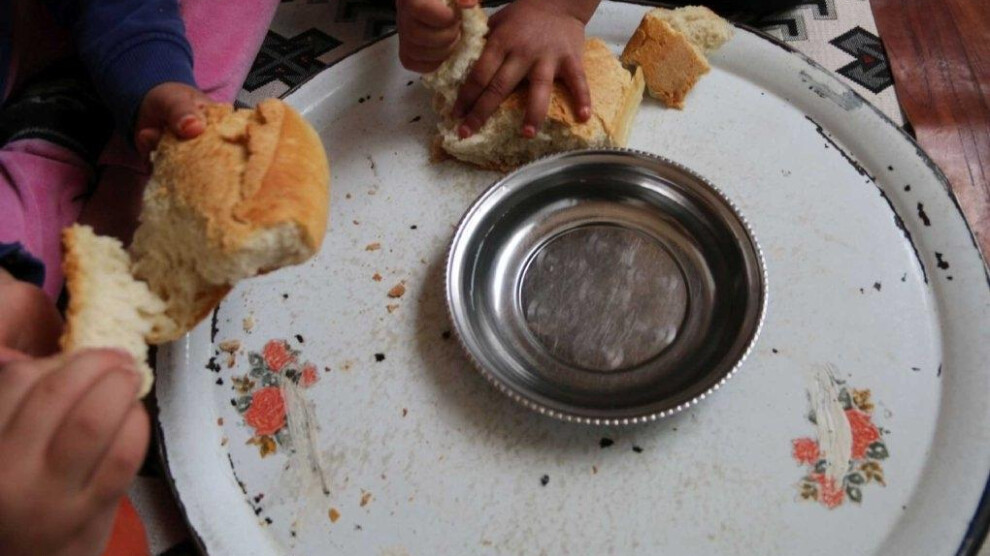 The Confederation of Turkish Trade Unions (TÜRK-İŞ) published its January 2023 "Hunger and Poverty Survey".
The starvation line, the monthly food expenditure for a family of four to have a healthy, balanced, and adequate diet, stands at 8,864 lira (432,41 euros) per month.
The poverty line, the food expenditure, together with other mandatory monthly expenditures such as clothing, housing (rent, electricity, water, fuel), transportation, education, and health was determined at 28,874 lira (1408,57 euros).
The monthly cost of living for a single person was assessed at 11,556 lira (563,74 euros) per month.
Despite Türkiye upping its minimum wage at the end of December by 54 percent to 8,506 lira (414,95 euros), it remains under the starvation line of 8,864 lira (432,41 euros).
One of the reasons for the high starvation line is the high increases in food expenditures. Food prices went up by 9,02 percent in January, and the annual increase was 108 percent. With the highest price hikes seen in animal products.
Türkiye's annual inflation rate in December was 64,27 percent, according to official figures. But the Inflation Research Group (ENAG), an independent group of economists, estimates that figures are around 137.55 percent for December.
Besides the upping of the minimum wage, the government has been on a public spree to compensate workers and pensioners for their deteriorating purchasing. Earlier this month, civil servants and pensioners received a 30 percent pay rise.
Nonetheless, these increases remain a seeming drop in the bucket as the pay rises remain under the inflation rate. Insufficient income and people unable to further cut their expenses leads to more people taking out loans, according to TÜRK-İŞ. In addition, credit card debt is on the rise, data from the Banks Association of Türkiye shows.