Staff entered Kayapınar Municipality chanting slogans
Staff at Kayapınar Municipality entered the town hall with slogans to protest the detention of the co-mayor.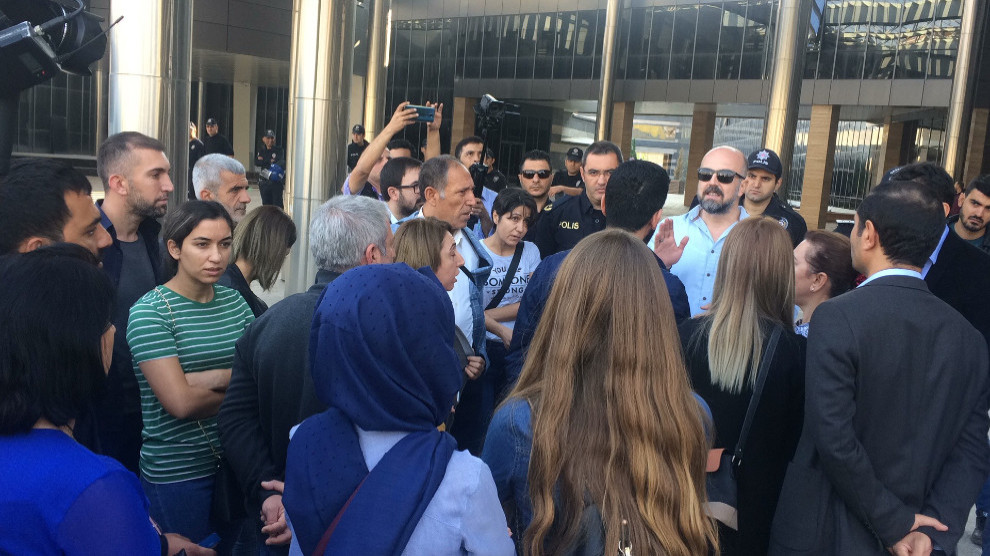 Metropolitan Municipality co-mayor Selçuk Mızraklı, Kayapınar Municipality co-mayor Keziban Yılmaz and Bismil Municipality co-mayor Orhan Ayaz have been arrested after their homes were raided in the morning by police.
The three mayors were detained on the grounds of an investigation opened against them and taken to Diyarbakır Security Directorate.
While the police block the entrance of Kayapınar, Kocaköy and Bismil municipalities, HDP Amed MPs Dersim Dağ, Saliha Aydeniz and Remziye Tosun came to support employees waiting in front of Kayapınar Municipality.
Aydeniz said: "You are seizing the municipality which belongs to the people. You have persecuted people for a hundred years, but haven't achieved what you wanted. We've always stayed here, and we'll stay here. We have another hundred years of patience."
Then the people and employees waiting in front of the municipality chanted slogans such as "oppression cannot intimidate us", "Resistance will win".