Spirit of 15 August commemorated in Armenia
An event was promoted in Yerevan by the Armenian Kurdistan Committee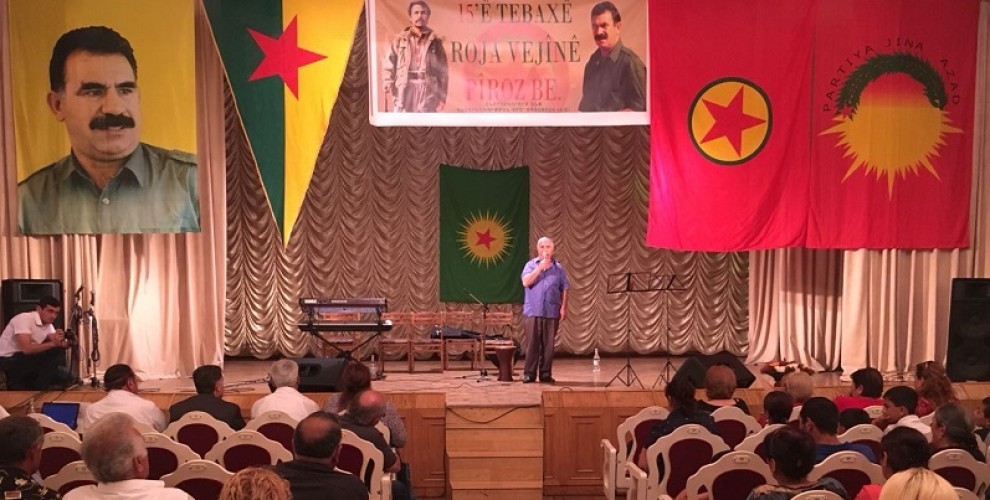 An event to commemorate the 15 August 1984 actions by the PKK was organized by the Armenian Kurdistan Committee, in Yerevan. 
Speaking at the event Şewra Kurd president and Armenian deputy Kinyas Hesenov stated that the PKK has secured the Kurdish people's prospectives for freedom. 
Hesenov noted that the architect of this ideology was the leader of the Kurdish people, Abdullah Öcalan.
"If we are here today, if we can express ourselves, it is thanks to the 15 August actions and the Leader Apo", said Gülaz Egid, Georgian Women's Representative.
Milo Kelesian, a member of the Kurdistan Committee, said: "15 August 1984 means the first bullet fired by comrade Agit against the colonial occupation. With this bullet, the Kurdish people woke up from a deep sleep". 
From the village of Derik came the last speaker, Kurdish teacher Yörük Elegez. He said that 15 August was and is a great moral source that inspires a feeling of hope, joy, faith and courage among the oppressed peoples.
The event ended with the performance of various Armenian artists and Hozan Berbang, Berfin Mamedova.