South Kurdistan artists and organisation call for an end to the Turkish attacks
Artists, organizations and political parties in South Kurdistan organized a march to demand the end of the Turkish state's invasion attacks.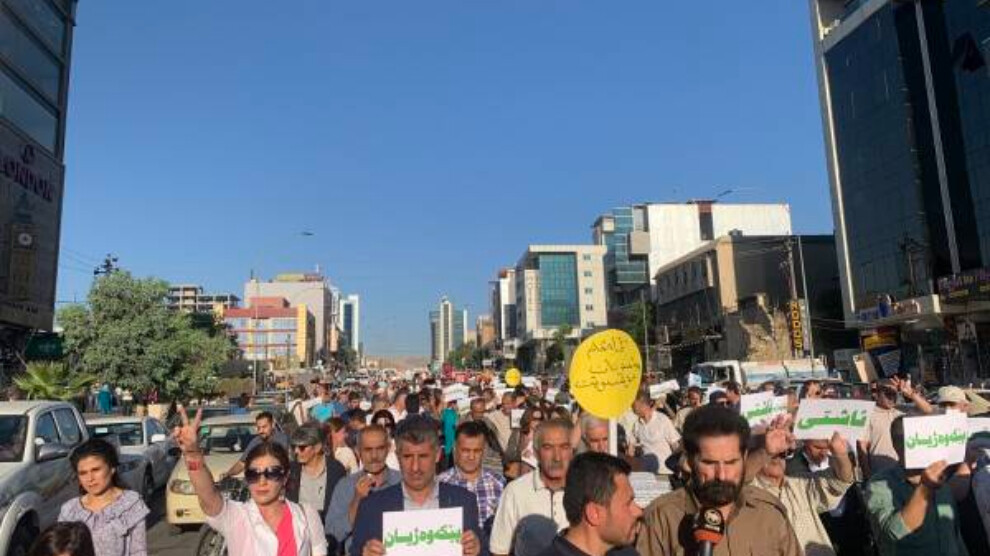 Protest against the invasion attacks carried out by the Turkish state on South Kurdistan continue. Activists in a march promoted by civil society organizations as well as artists in Sulaymaniyah, demanded an end to the Turkish occupation and issued a call to all Kurds to avoid an inter-Kurdish conflict.
Ten parties and organizations promoted the march that started in front of the Sulaymaniyah Public Garden: Sekoy Dijî Dagirkerî, Asoyê Nû group, Niwêger Organization, National Work Center, Heng, National Conference Initiative Committee, RJAK, People's Democratic Front, Patriotic Youth of Kurdistan, Kurdistan Artists Union Sulaymaniyah Branch and Fishar Council.
Artists, politicians, intellectuals and the International Peace Delegation joined the march. During the march, banners were unfurled demanding to avoid an inter-Kurdish conflict and to end the Turkish occupation. A message was read by Rehman Rasul on behalf of the Freedom Movement. "We must turn our weapons towards the enemy, not our brothers. We call on the Peshmergas not to take part in this war." Afterwards, the messages of Hizba Zehmetkêşani Kurdistan, Hizba Shui Kurdistan and the International Peace and Freedom delegation were read. The messages called for an end to the tension among Kurds and a stronger stance against the Turkish occupation.