Several students taken into custody after protesting new rector
Boğaziçi University students who protested the "trustee rector" were taken into custody after raiding on their homes.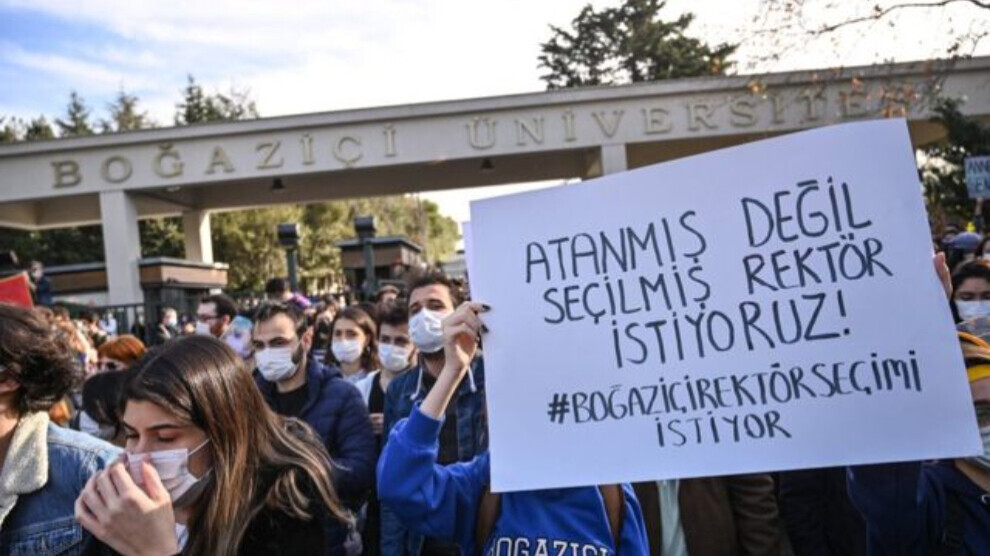 The houses of the students who protested the appointment of AKP's Melih Bulu as rector of Boğaziçi University by the Presidential Decree were raided by police.
Many students were taken into custody as a result of the simultaneous searches carried out in the morning.
The police attacked the students who protested the appointment of the rector on Monday. Some had been detained and released after the protest.
The Boğaziçi University Faculty had written a statement to protest the appointment of the new rector as soon as it was announced, on 1 January. 
The statement reads: "An academic outside Boğaziçi University community was appointed as rector, which is a practice introduced for the first time after 1980s military tutelage. This is yet another case of many ongoing anti-democratic practices since 2016, aiming at abolishing rectorial elections. We do not accept it as it clearly violates academic freedom and scientific autonomy as well as the democratic values of our university."