Seminar in Stockholm calls for solidarity with the Kurds to be increased
At a seminar held in Stockholm to debate the presidential election in Turkey, Swedish politicians vowed to increase solidarity with the Kurds.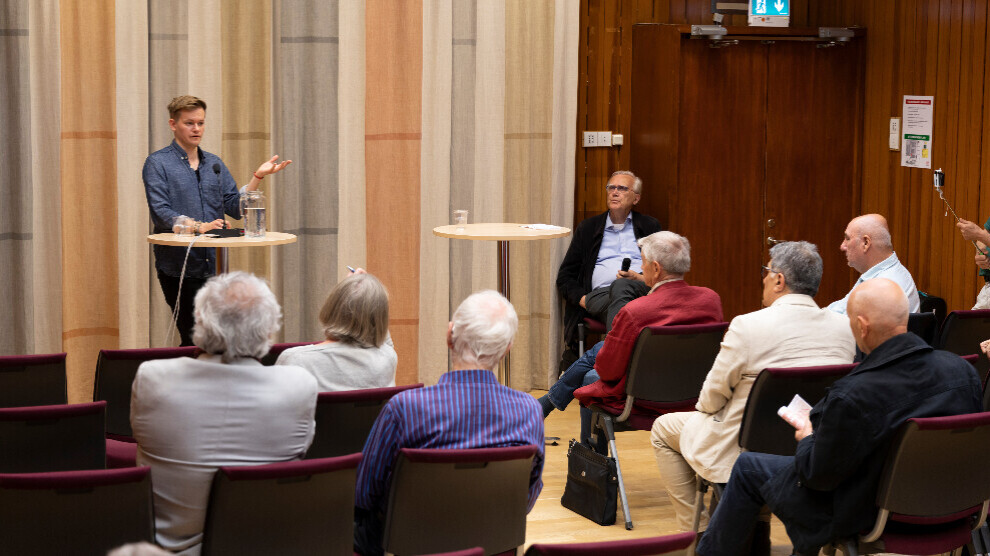 Journalist Joakim Medin, journalist-writer Kurdo Baksı and Swedish politician Pierre Schori evaluated the elections in Turkey-North Kurdistan and Turkey's objection to Sweden's NATO membership in a seminar held in the ABF hall in Stockholm.
The participants asked the following questions: "Is Turkey becoming a one-party state? What will the future of the Kurds be like in Sweden and Kurdistan? What will become of Sweden's application for NATO membership?"

Joakim Medin drew attention to the Kurdish hostility within the ruling alliance and said: "I stayed in Turkey for 5 weeks to monitor the elections. There was a lot of optimism in the opposition groups. But the ruling alliance promoted ultra-nationalism and vowed to imprison Kurdish mayors immediately in the event of their success. We must end this increasingly rigid authoritarian one-man rule."
Raising concern over the political genocide operations against the Kurds, Kurdo Baksi said: "11 Kurdish deputies are currently in prison. The Turkish media continues to criminalize the Kurds, who are demonized and hunted. It is a time when things are getting even more difficult."
Speaking about NATO and the future of the Kurds, Pierre Schori vowed to increase solidarity with the Kurds.
Schori said: "Oddly enough, since the NATO membership issue arose, we have been experiencing an unprecedented wave of violence in Sweden, mafias running wild everywhere, and negotiations over the head of the Kurds are being conducted."