SDF repels ISIS attack in Operation Cizire Storm
Syrian Democratic Forces (SDF) launched clearing operation after repelling ISIS attack on Al-Cismi village, north of Deir ez-Zor.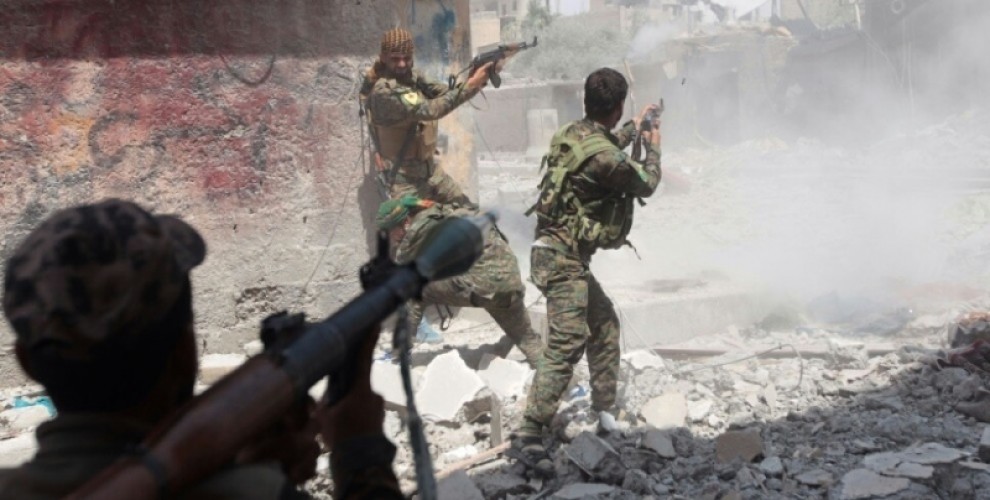 ISIS gangs attacked Syrian Democratic Forces (SDF) positions in Al-Cismi village east of the Suwar town Wednesday night.
SDF fighters repelled the attack and launched a counter-operation on Thursday morning and five ISIS members were killed. Another ISIS member surrendered to SDF with his ammunition.
SDF forces continue the operation against the ISIS gangs in the area.
The village of Al Cismi near Suwar town was an important stronghold of ISIS. With the capture of the village SDF carried its operations to the eastern bank of the Khabur river.