SDF fighters liberate two more villages in Deir ez-Zor operation
SDF fighters continue to advance in the Operation Cizire Storm. The fighters liberated two more villages and destroyed one gang vehicle.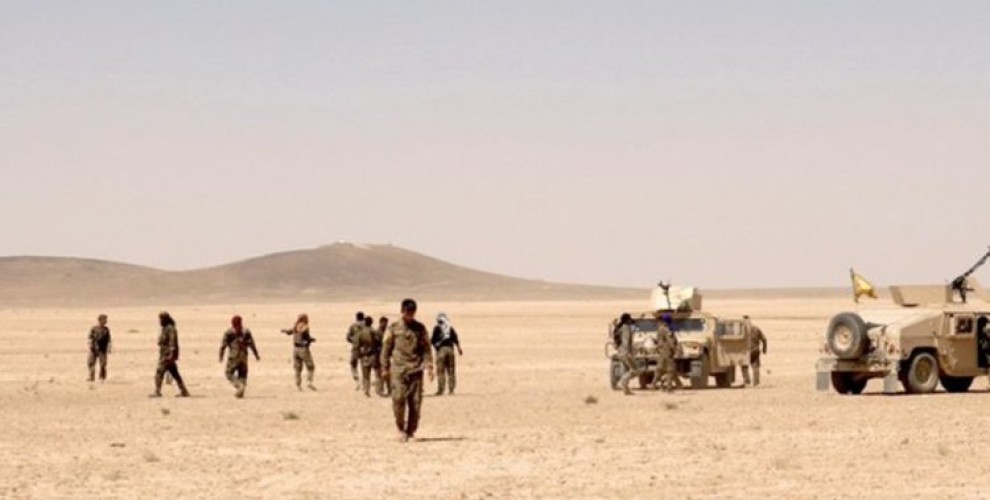 Syrian Democratic Forces (SDF) fighters advancing in the Mergede flank of the Operation Cizire Storm launched to liberate the rural areas of Deir Ez Zor have advanced 1 km more towards the Kebra village to the northeast of the Mergede town.
Meanwhile in the Suwar flank, the fighters liberated the Qawiş Limlihe village to the north of the town. 2 ISIS members were killed in clashes in the village while one gang member's body was confiscated by the SDF fighters along with his ammunition.
In the Jazrat flank, ISIS gangs attempted an attack on SDF positions with an explosives laden vehicle. The vehicle was destroyed by the fighters before it reached its destination.
ISIS gangs also attacked the Koniko oil company at 03.00. After clashes broke out when SDF fighters retaliated, the gang attacks were subdued and two suicide attackers were killed. One body was confiscated.
Meanwhile, clashes continue in El Sawa village 24 km to the northwest of Deir Ez Zor, which was surrounded yesterday.