SDF fighters enter two more neighborhoods in Raqqa
SDF fighters have entered two more neighborhoods in Raqqa amid fierce clashes with ISIS gangs. According to reports, 32 ISIS members have been killed and a large quantity of ammunition has been seized.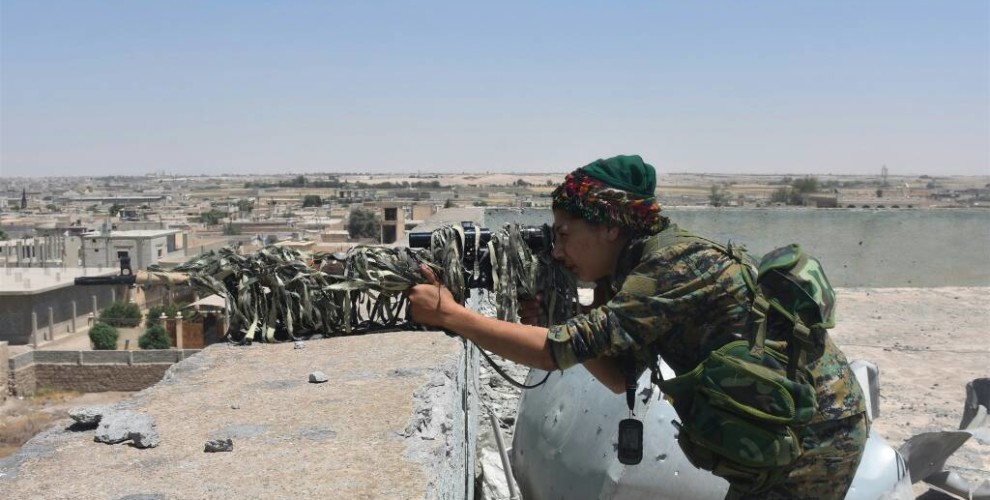 YPG-led Syrian Democratic Forces (SDF) continue their operation to liberate Raqqa from ISIS occupation for the 27th day.
SDF fighters have enetered the neighborhood of Hashim Bin al-Melek south of Raqqa Sunday night and clashes with ISIS gangs continue in the neighborhood since. During the ongoing fighting, at least 7 ISIS members were killed and their bodies remained in SDF area while large quantities of ammunition have been seized from ISIS. 4 SDF fighters have fallen in the clashes here.
To the west of Raqqa, SDF forces have entered the al-Yarmouk neighborhood which also is witnessing fierce clashes. 9 ISIS members were killed and an arms repository and house containing mines were commandeered. One SDF fighter fell a martyr during the fighting.
Southeast of the city, SDF fighters continue their advance towards Ratla village where clashes are going on. 16 ISIS members were killed and half of the village was seized during heavy clashes. 4 SDF fighters were martyred and 3 others were wounded as fighting continues.