SDF: 13 ISIS members killed in 24 hours
SDF fighters have advanced in Al-Bagouz village where they liberated 12 points from ISIS, and around al-Sousse village where they rescued dozens of civilians.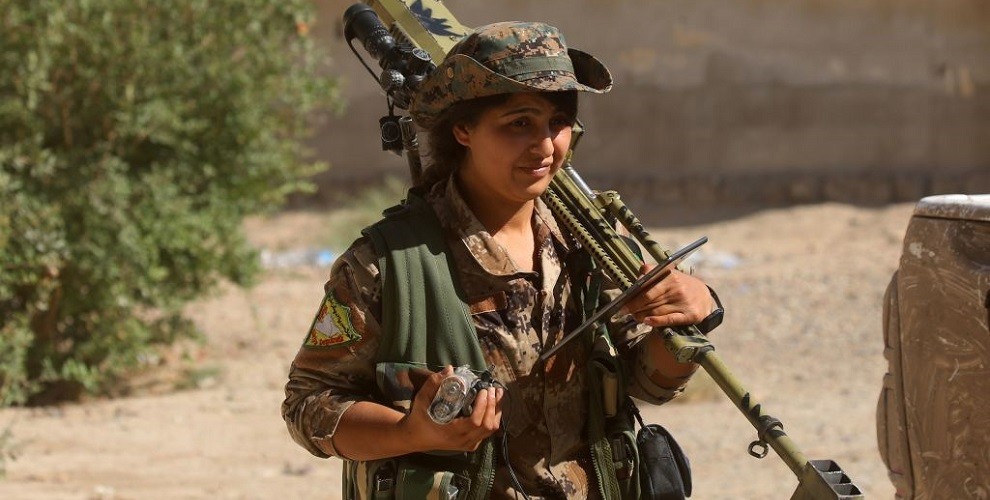 The Press Office of Syrian Democratic Forces (SDF) has announced the balance sheet for the last 24 hours in the last phase of the Operation Cizire Storm to defeat terrorism to the east of the Euphrates.
The statement by SDF Press Office said the following:
"Our forces made further advances and liberated several points from ISIS in Al-Bagouz village, inflicting heavy blows on ISIS mercenaries.
Amid fierce clashes, the mercenaries relied on mines and booby traps to impede the advance of our forces, while their defense lines saw a collapse in the face of the blows inflicted by our fighters, and the clashes moved to the center of the village.
As clashes continued since yesterday evening until this morning, our forces were able to liberate 12 points inside Al-Bagouz. On the other hand, the artillery of the International Coalition played an important role in targeting and destroying the positions of mercenaries.
Increasing their activities yesterday evening, our forces advanced towards the village of Sousse. During ensuing face-to-face clashes, the mercenaries used explosive belts and two suicide bombers blew themselves up, resulting in the martyrdom of two of our fighters and injury of two others.
Our forces managed to repel the attack and advanced 2 km, liberating 11 points from the mercenaries.
During the past 24 hours, 13 mercenaries were killed and many others were wounded, the number of whom we could not accurately determine. Our special units defused 4 landmines and 2 bomb-laden vehicles.
At the same time, the International Coalition aircraft carried out 6 attacks on the movements of mercenaries. Two fighters of ours were martyred and 3 others got wounded.
For the second day in a row, a number of displaced people who were able to secure their exit from the clashes area have been settled in the Îwa Camp in the village of Al-Bahra. The teams began to receive them, providing shelter and other urgent needs."