Resistance of dismissed Cargill workers leaves 1000 days behind
The resistance of the Cargill workers, who were dismissed due to their union activities but justified by the court, has left 1000 days behind.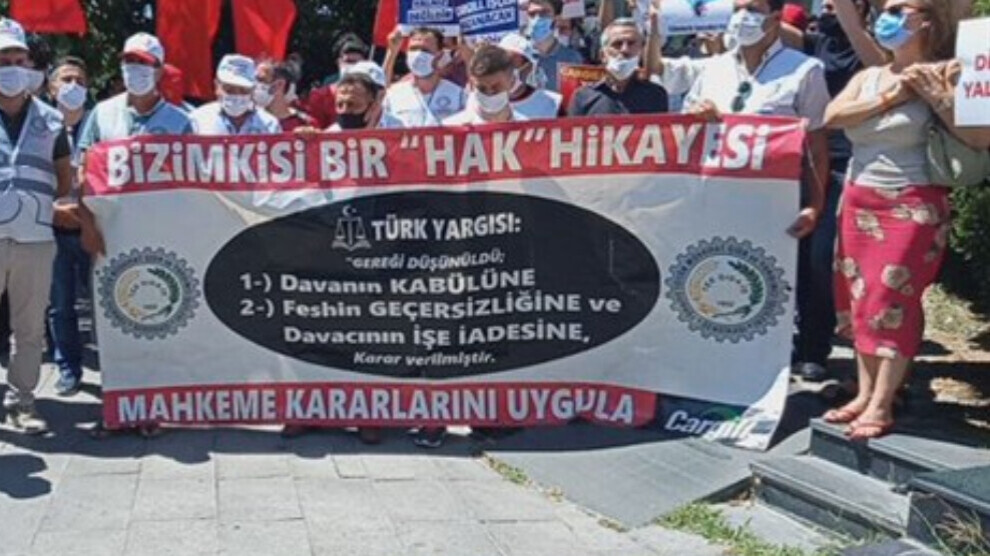 14 Cargill workers who are members of the Turkey Food and Auxiliary Workers Union (Tek Gıda-İş) were dismissed because of union activities. The workers, who have been resisting for 1001 days now, wanted to make a statement in front of the Ministry of Agriculture and Forestry about their resistance in Istanbul on Monday. The workers were prevented by the police from leaving the union building for the press statement.
WHAT HAPPENED?
Cargill, an international agricultural company, fired 14 workers on April 17, 2018, on the grounds that they attempted to organize under the Tek Gıda-İş Union in its factory in Bursa-Orhangazi. Bursa Regional Court of Justice ruled that the workers in question had been dismissed due to union activities and ruled for their reinstatement. The company, however, refused the court decision and did not reinstate the workers.