PUK Spokesperson: When MİT's PKK operation failed, they blamed us
PUK Spokesperson Sedi Ehmed Pirê said their Ankara representative Bahroz Galalî has been deported because of an "operation the Turkish MİT wanted to conduct against the PKK in Sulaymaniyah but failed".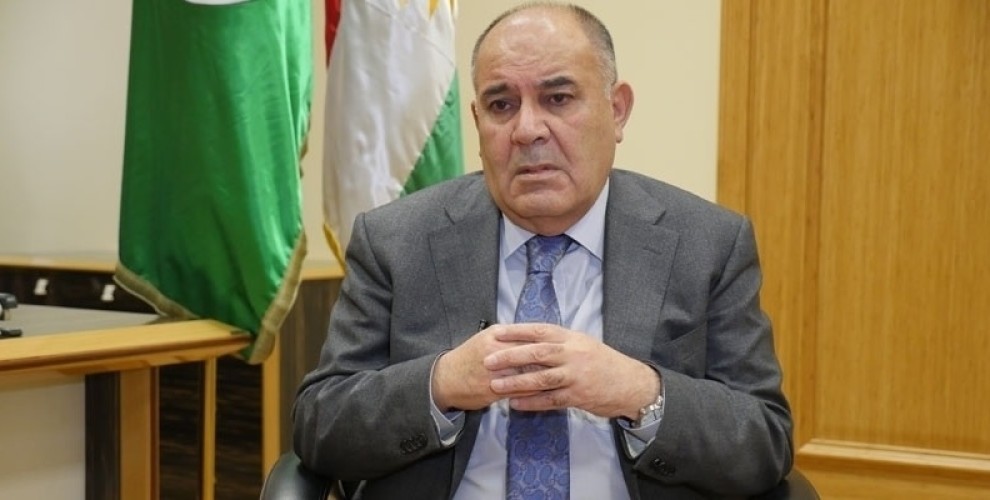 Patriotic Union of Kurdistan (PUK) Spokesperson and Politbureau member Sedi Ehmed Pirê spoke to Dengê Emerîka (Voice of America - VOA Kurdî) on PUK Ankara Representative Bahroz Galalî's deportation from Turkey on August 24 and said that Turkey holds the PUK responsible for the failure of the operation they attempted within the Sulaymaniyah city borders against the PKK.
IT WAS A FAILED MİT OPERATION
Sedî Ehmed Pire stated that the MİT attempted an operation against the PKK in the city of Sulaymaniyah in Southern Kurdistan and added: "MİT conducted an operation against the PKK in a PUK controlled area, but they failed. This operation caused harm for Turkey. Turkey blames the PUK for not supporting this operation. First of all, Turkey does not have the right to conduct operations in another country. Secondly, they never actually informed anybody. They made this plan themselves, and they failed. Instead of admitting their failure, they make up a scenario and hide their failure. This is the reason for the deportation of Bahroz Galalî."
THEY WANTED TO CONDUCT THE OPERATION IN SULAYMANIYAH
Pîrê said the following on the area Turkey attempted the operation in: "The area the MİT wanted to conduct the operation is within the borders of the State of Sulaymaniyah, but I can't give you more details. And the Bahroz Galalî incident is due to the support for HDP and Rojava. These are not crimes. These are international issues, and we do not regret them. The PUK has paid a great price due to Kurdistani policies towards foreign states, and this is just part of that."
"WE MET WITH ÇAVUŞOĞLU"
When asked what the PUK's stance in the face of the Turkish state's approach will be, Pirê said the following: "Myself and Qubat Talabani met with the Turkish Foreign Minister in Hewler. There are attempts to resolve the issue. I'm hoping for a timely resolution."
70 MORE PEOPLE HAVE BEEN DEPORTED
Meanwhile, Southern Kurdistan Immigration Bureau Chairperson Arî Celal spoke to the NRT television in Southern Kurdistan and stated that after Galalî was deported, the Turkish state deported 70 more people from Sulaymaniyah. There are women and children among the deportees.