Police attack commemoration for victims of Ankara massacre
Police attacked the commemoration for victims of Ankara massacre in Van and detained HDP and KESK members.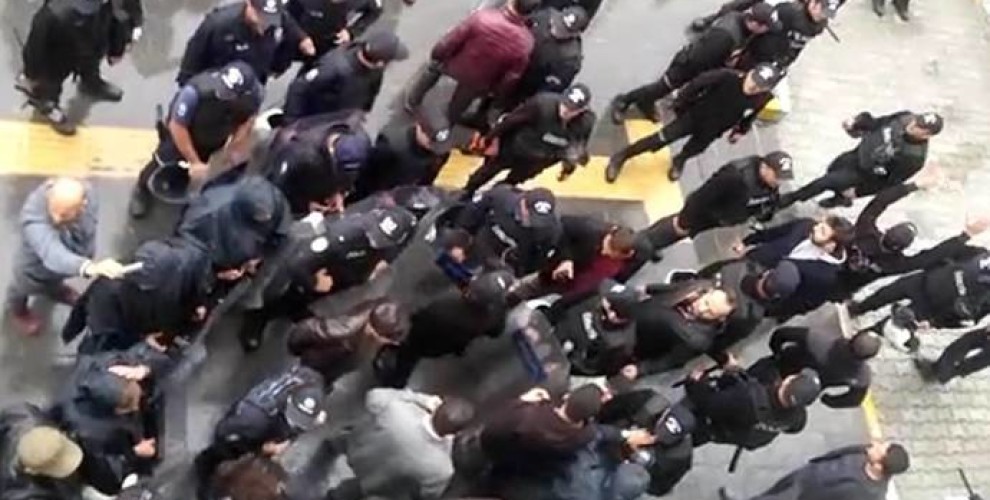 KESK (Confederation of Public Workers' Unions) organized a press briefing in the province of Van to mark the third anniversary of the Ankara massacre, which claimed the life of 103 people and left many more wounded, and call those responsible to account.
Turkish police forces did not allow the gathering and attacked the crowd by use of violence.
HDP (Peoples' Democratic Party) Van MP Murat Sarısaç was also battered by the police.
HDP Van provincial branch co-chair Ümit Dede and 10 members of unions under KESK have been taken into custody in the crackdown.