Over 450 killed in Iraq 2-month protest
Over 450 people have been reported to have been killed since 1 October in Iraq during protests demanding a change in system and a new government.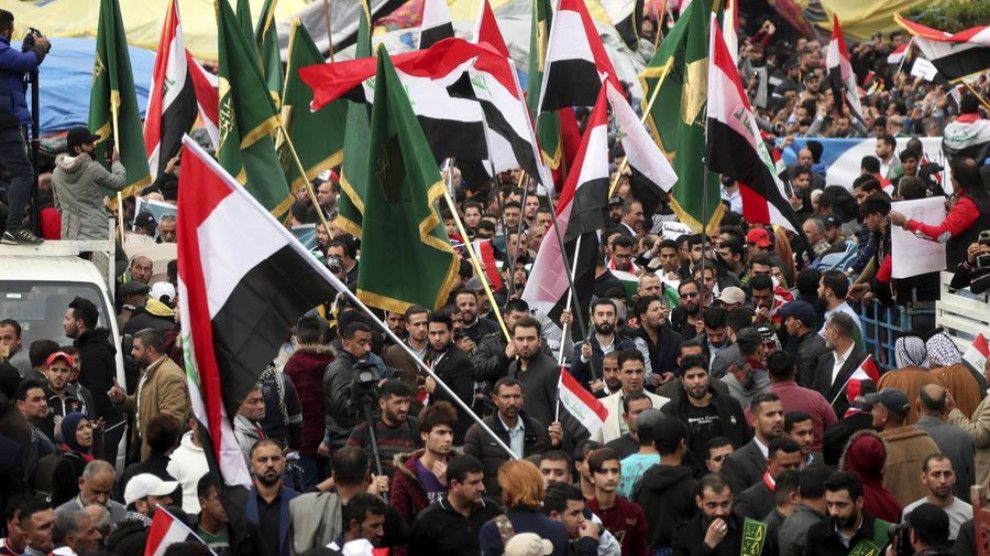 Thousands of people took to the streets once again in the Iraqi capital Baghdad and in many southern cities of the country.
A large crowd gathered in Tahrir square in Baghdad on Sunday. Twenty activists and four policemen were killed in the same square on Friday. According to the authorities, the armed attack was carried out by unidentified persons.
A 23-year-old female activist named Aysa, told AFP: "They want to scare us using any method, but we continue to stay in Tahrir, our number is increasing every day."
Activists also met in the large city of Nazareth in the south of the country. A delegation of powerful tribes from the region also took part in the action. A student named Ali Rahim told AFP: "We are ready to continue our actions until the regime falls."
Protests took place in many cities in the south were strikes and blockade actions were promoted. The protests took place in El Hilla, Amara, Diwaniye, Kut and Najaf.
According to AFP quoting health and police sources, at least 452 people have been killed and around 20,000 wounded since 1 October.