Over 300 people sentenced to death in Iraq for ISIS membership
Over 300 people convicted of membership to ISIS have been issued death penalties.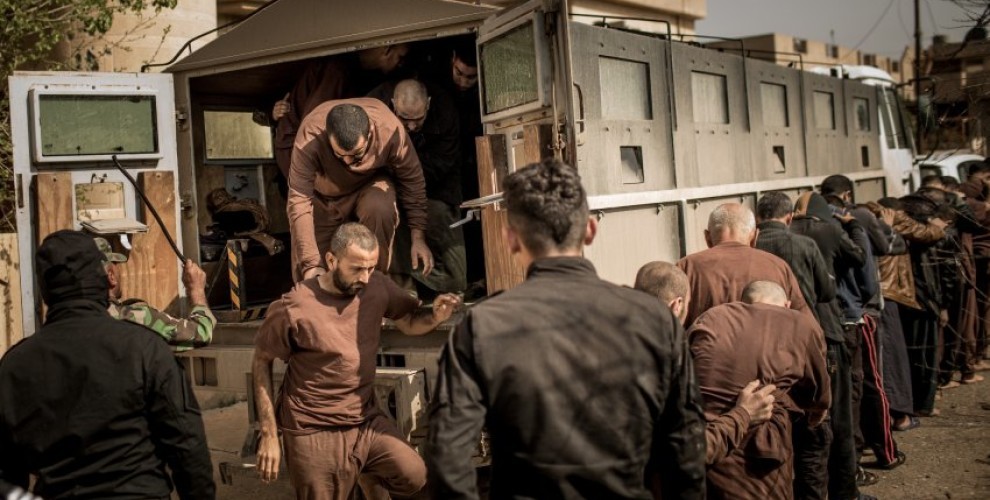 French news agency AFP published an article based on sources in the judiciary and wrote that over 300 people including close to a hundred foreign nationals have been issued the death penalty for ISIS membership, and many others were sentenced to life in prison.

Two courts in Iraq deal with terrorism related cases. One of them is the central criminal court in Tel Keyf near Mosul, and the other in Baghdad. The court in Baghdad particularly handles the foreign ISIS members' and women's cases.

MOST FOREIGNERS ARE TURKISH CITIZENS
97 foreign nationals have been sentenced to death since January in Iraq, while 185 others received life sentences, 15 sentenced to 3 years and one other person was sentenced to 1 year in prison. Most of the convicts are citizens of Turkey and former Soviet republics.

High Council of Judges Spokesperson Abdul Settar Bayraktar issued a written statement and said 815 people have been put on trial in Tel Keyf, "212 of whom were sentenced to death and 150 to life in prison". According to Bayraktar, most of them were convicted for membership to ISIS.

The statement said these individuals were proven to have been involved in criminal activity. Bayraktar also said 341 others were sentenced to various lengths of prison time, and 112 people were released as there was no evidence of criminal activity.

The Ministry of Justice had issued a statement on Monday and announced that 11 people convicted on terrorism charges have been executed.
Human Rights Watch states that Iraq ranks fourth in the world for most number of executions.
According to the HRW, these executions were the result of a series of neglects in the trials. HRW protests that the convictions are based on confessions and the confessions are occasionally made under torture.