OSCE Parliamentary Assembly delegation visits HDP in Ankara
OSCE Parliamentary Assembly delegation has met with Peoples' Democratic Party (HDP) members in Ankara.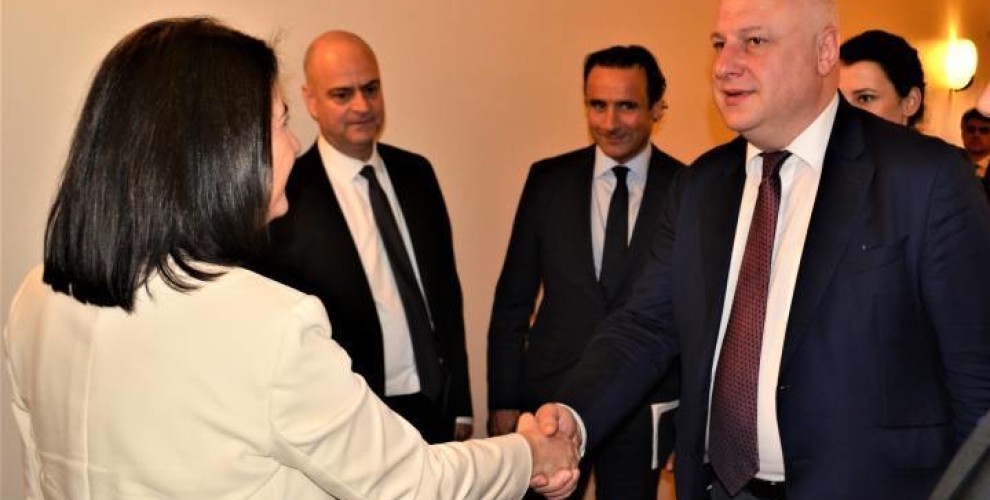 Organization for Security and Co-operation in Europe (OSCE) Parliamentary Assembly Vice-President George Tsereteli and an accompanying delegation has met with leaders of the political parties in the Turkish parliament.
The delegation visited Republican People's Party (CHP) Leader Kemal Kılıçdaroğlu in his office in the parliament and the Peoples' Democratic Party (HDP) group in the assembly hall. The OSCE delegation was received by HDP Co-chair Serpil Kemalbay, Mardin MP Mithat Sancar and Van MP Bedia Özgökçe Ertan.
Vice-President of the OSCE Parliamentary Assembly stated that they were following the developments in Turkey, and voiced concerns over what has been happening in the aftermath of the coup attempt of 15 July, 2016.
Tsereteli said they were aware of the abuses experienced during the ongoing State of Emergency, stating that they wanted to take HDP's opinion with regards to these developments.
Following short statements, the meeting continued closed to the press.
The OSCE Parliamentary Assembly delegation also met with officials from the AKP Government yesterday.