Ocalan's lawyer: Rule of law suspended in Imrali
The Imrali prison system and all its practices are illegal, lawyer Baris Oflas, a member of Libertarian Lawyers Platform, says.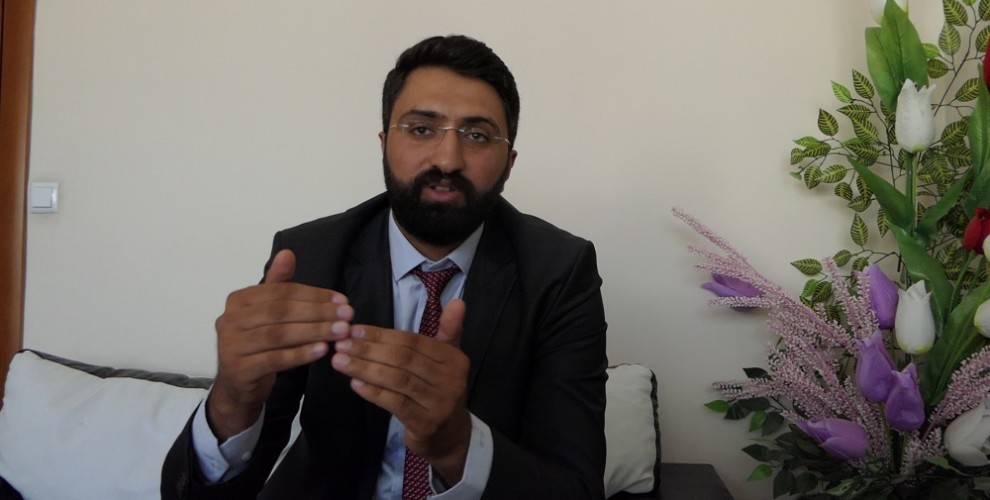 Kurdish leader Abdullah Ocalan is imprisoned in Imrali High Security Prison since 1999. Ocalan is denied his right to contact with his lawyers for more than 6 years. His last visitor was his brother Mehmet Ocalan, who went to Imrali on 11 September 2016.
Lawyer Oflas recalled Ocalan's prison conditions and said "European Court of Human Rights ruled that Ocalan was kept in isolation and tortured this way. ECHR said that this is a crime against humanity. Ocalan can not meet with his lawyers since 27 July 2011 and with his family since 11 September 2016. There are no news from Ocalan since then. After the inter-state conflict on 1 July 2016, Turkish court banned all oral and written communication with Ocalan. All visits were restricted unlawfully."
Oflas pointed out that isolation of prisoners is a criminal offence in Turkish judiciary system and said all the practices in Imrali prison are illegal and arbitrary.
"There is no word of isolation in Turkish law. Therefore the isolation imposed on Ocalan is arbitrary and is subject to change because of the political climate, peace, war, conflict and chaos situations. Its arbitrary for the government and the Turkish state" Oflas said.
According to Oflas, Ocalan has unrestricted right to contact with his lawyers as mentioned in Turkish law. He said that all the restrictions are criminal offences and its also a violation of Ocalan's basic rights to defend himself on court and right to communicate.
"The isolation against Ocalan is not only affecting his contact with lawyers. Family members also can't visit Ocalan. He normally has the right to contact outside by phone two times a week. He has unrestricted right to communicate with the outside by letters. But because of the systematic isolation practices, Ocalan's rights are suspended illegally.
Oflas also criticized European Councils Committee to Prevent Torture and said: "Since 1997 CPT missions visited Imralı for only 7 times. CPT's latest visit was between 28-29 April 2016. But no report was released after the visit. They didn't inform the public. Even if CPT prepared a report Turkey blocks it so it won't be public. According to international agreements, CPT can not make the report public if a member state blocks it."