North-East Syrian delegation visits France
The delegation from North-East Syria met with the Foreign Relations Committee of the French Parliament.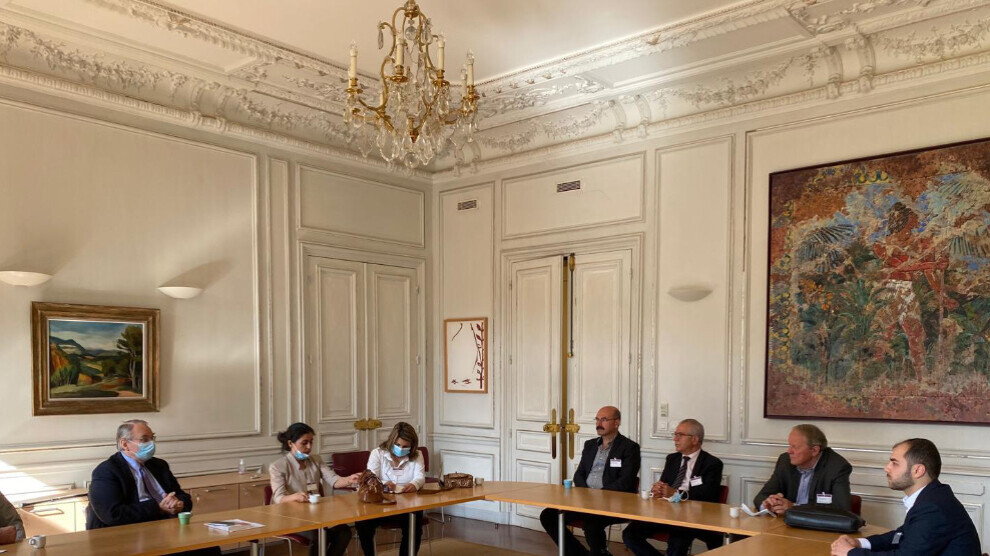 A delegation from the Autonomous Administration of North and East Syria is holding talks in France with the Foreign Relations Committee of the French Parliament.
The delegation comprises of Autonomous Administration Executive Council deputy co-chair Hemdan El Ebid and Raqqa Civil Council co-chair Leyla Mustefa.
The Autonomous Administration officials discussed the political developments in the region with Jean-Louis Bourlanges, the chair of the Parliamentary Foreign Relations Committee.
According to a report by ANHA, Bourlanges praised the system implemented in North and East Syria stating that a democratic and equal system which promotes minorities, religions and gender equality has been established under very difficult conditions.
Addressing the persecution of the Kurdish people throughout history, Bourlanges underlined that the Kurds play an important role for a democratic, stable system where everyone's rights are guaranteed.
According to the report, Hemdan El Ebid emphasized the fight against ISIS.
"France played an active role in the beginning and displayed a clear reaction. France endorsed the North-East Syrian people's fight against terrorism."
El Ebid thanked the people and government of France for their support to the Democratic Autonomous Administration project.
Leyla Mustefa, on the other hand, explained the current situation in Raqqa.
"Reconstruction works are still continuing. There are many service deficiencies in our regions, such as drinking water and construction of bridges. Proper conditions should be created for the people of Raqqa to return to their lands," she said.