Memorial in Bern for HPG Command Council member Sinan Dersim
HPG Command Council member Sinan Dersim (Dalokay Şanlı) fell a martyr during an air strike carried out by the invading Turkish army on the Medya Defense Areas on 27 October 2020. Kurds in Bern paid tribute to him with a crowded ceremony.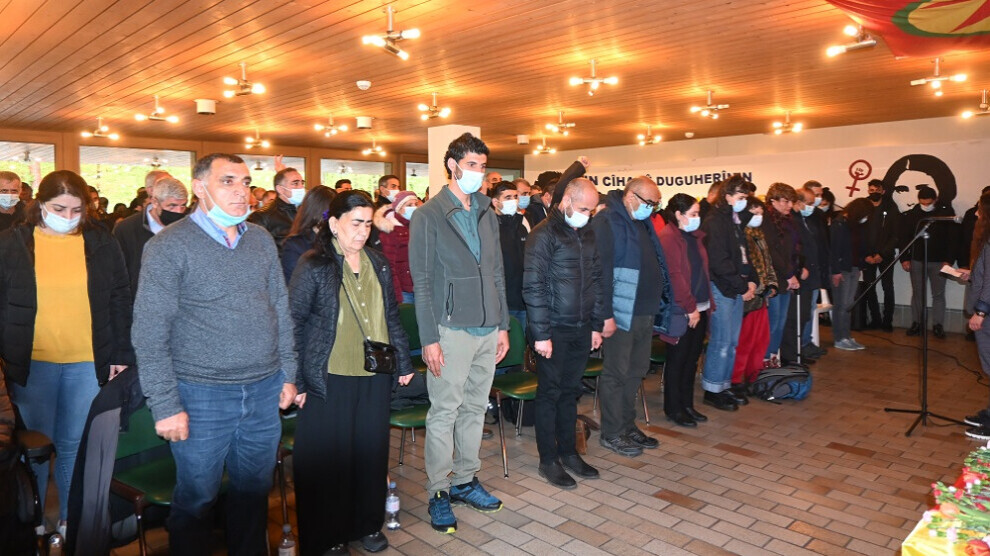 Hundreds of Kurds, as well as Swiss and Turkish revolutionary institutions, attended the memorial organized by the Swiss Martyrs' Families Association (KOMAV) at the Bern Democratic Kurdish Community Center.
KOMAV Switzerland representative Tahsin Farqîn paid tribute to the Martyrs of May and emphasized the importance of the struggle of Sinan Dersim in the Kurdish Freedom Struggle and the Turkish revolutionary struggle.
In his speech, KCDK-E Council co-chair Yüksel Koç emphasized the unifying side of Sinan Dersim both in Europe and in the struggle for freedom. "Sinan Dersim was actually the representation of the 4 parts of Kurdistan' search for truth from Dersim to Europe, from Europe to the mountains of freedom."
Koç added: "Our comrade Sinan Dersim had an unifying impact before people. In Europe, especially in Switzerland, Sinan Dersim has been the most important example of the struggle with his approach to every society and every individual. We will carry the flag of struggle that Sinan Dersim left us to victory by claiming his struggling and determined side. This is our promise to Sinan Dersime and all our martyrs."
After Koç's speech, the memorial continued with a poetry reading. The commemoration ended with the screening of video, which included sections from Sinan Dersim's life of struggle.