London against the US decision and isolation of Öcalan
In London, Kurds and lawmakers have protested against the decision of the US to put a bounty on three PKK senior figures as well as the isolation in Imrali.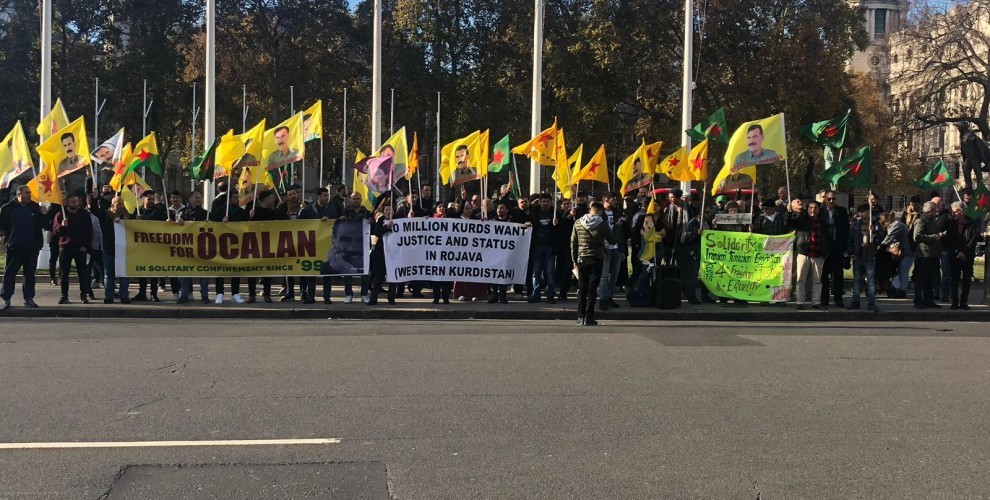 The Kurdish People's Assembly organised a protest against the isolation imposed on Kurdish people's Leader Abdullah Öcalan and against the US decision to put a bounty on three PKK senior figures.
After a first action, on Tuesday in front of the Scottish Parliament, hundreds of people gathered on Wednesday in front of the British Parliament. The people were supported by several deputies.
Labor Party Lloyd Moyle Russell MP, Scottish National Party Chris Williamson MP, Sinn Fein Francie Molloy MP, Lord Hilton, Reverend Joe Ryan and artist and politician Dirk Campbell (father of YPJ martyr Anna Campbell) joined the action.
Participants in their speeches condemned the isolation imposed on Öcalan as well as the destruction policies of both Turkey and the United States.
The protest ended with a call for furtheraction.