Leyla Güven visits the grave of Zülküf Gezen
Kurdish politician Leyla Güven, who led a 200-day hunger strike against the isolation of Abdullah Öcalan, has visited the grave of Zülküf Gezen who fell a martyr after an action of self-sacrifice in Tekirdağ Prison.
Democratic Society Congress (DTK) Co-chair and Peoples' Democratic Party (HDP) Hakkari MP Leyla Güven went on an indefinite hunger strike on 8 November 2018 while she was jailed in Amed (Diyarbakır) Prison. Following her release from prison on January 25, Güven continued her fast at her home in Amed.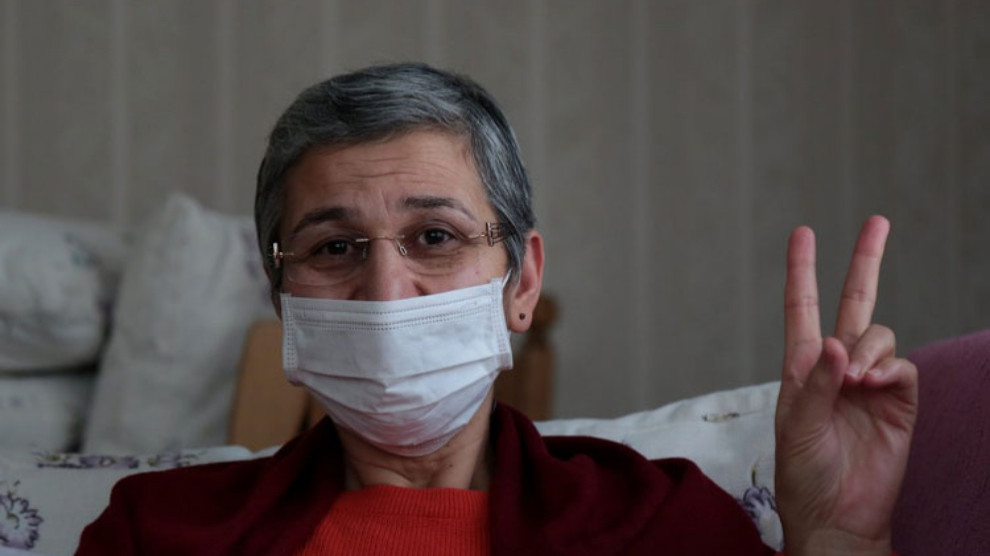 Güven's protest, which demanded the end of the isolation regime executed against Kurdish People's Leader Abdullah Öcalan in Imralı Island Prison, was then joined by more than 7 thousand political prisoners in Turkey and North Kurdistan, as well as dozens of activists in Kurdistan, Europe and beyond.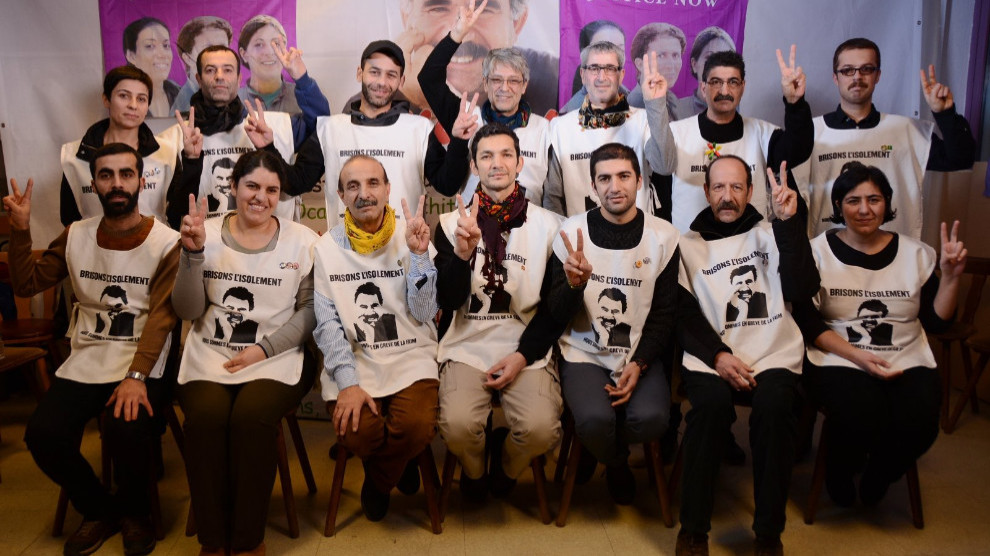 The massive hunger strike protest was brought to an end on May 26 following a call Öcalan sent through his lawyers who were allowed access to Imralı after years of isolation imposed on the Kurdish leader.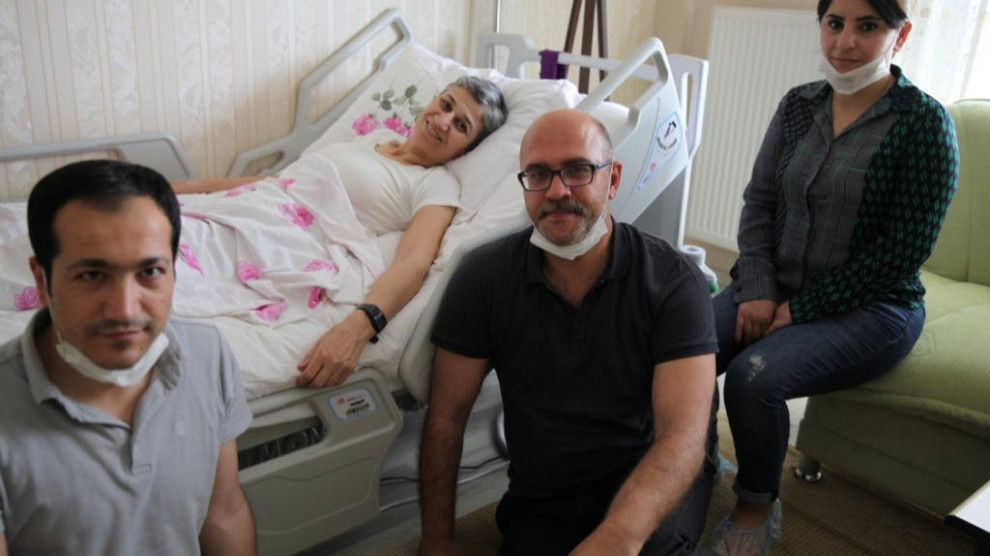 During the course of the hunger strike actions, eight people, seven of them being political prisoners in Turkey, ended their life to protest the isolation. The names of these political prisoners are; Zülküf Gezen, Ayten Beçet, Zehra Sağlam, Medya Çınar, Yonca Akici, Siraç Yüksek and Mahsum Pamay. On the other hand, Uğur Şakar set himself on fire in Krefeld, Germany on February 20 to protest the isolation, and lost his life on March 22 in the hospital he was being treated in.
Leyla Güven has recently begun her parliamentary activities and retaken her political activities with the DTK after being sworn in Parliament last week. The Kurdish politician has today visited the family and grave of Zülküf Gezen, one of the martyrs of the hunger strike resistance.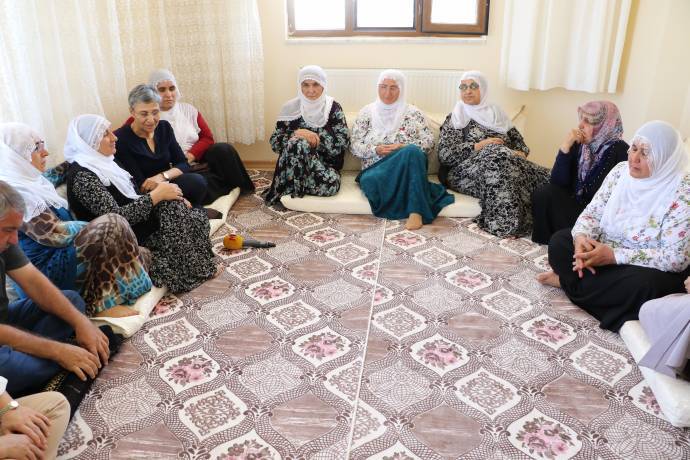 During her visit to Gezen family in Bağlar district of Amed, Güven was accompanied by HDP MP Saliha Aydeniz and members of the Peace Mothers Assembly. The meeting of Güven and mother Havva Gezen witnessed emotional moments.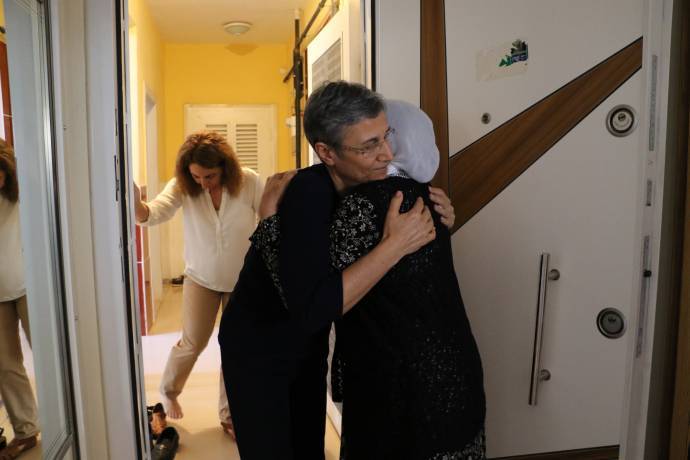 Speaking here, Güven said the following; "This initiative was launched by my person but Zülküf and other friends gave a strong message. To the State, they gave the message "we stand with our Leader and people", while their message to the Kurdish people was to "stand up".
Güven said they have made a promise to Zülküf Gezen and others who ended their life against isolation, stressing that they will keep the struggle going with determination and commitment. She continued; "We have undertaken a challenging journey. We have made clear that we would either break the isolation or reject this life. The Kurdish people are proud of Zülküf."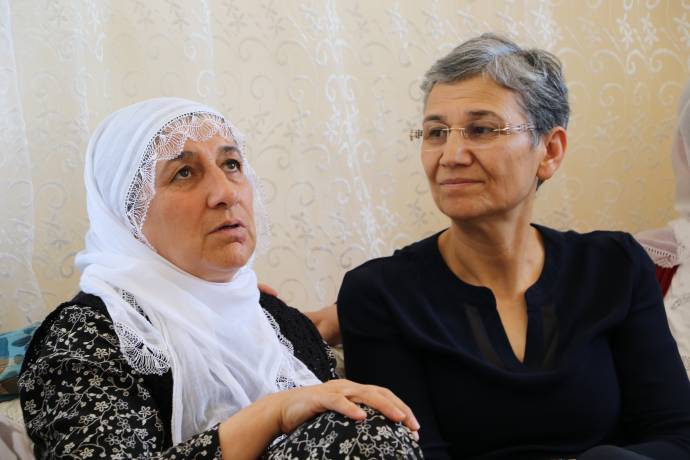 After the visit to Gezen family, Güven visited Zülküf Gezen's grave in Yeniköy Cemetery in Bağlar. She was accompanied by DTK Co-chair Berdan Öztürk and HDP MP Musa Farisoğulları.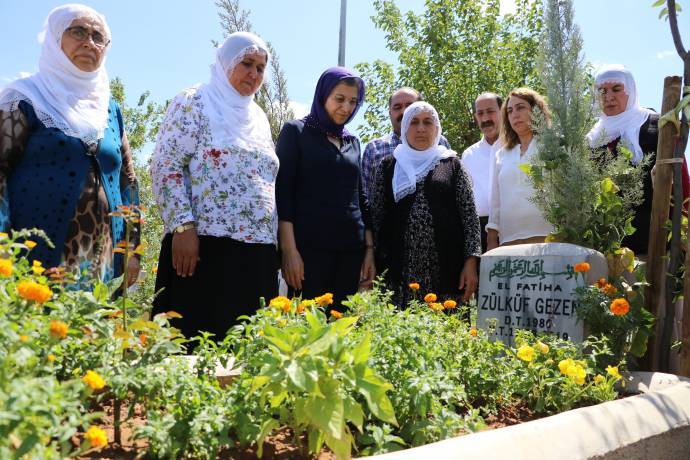 Following prayers, Güven said the following; "Comrade Zülküf, you have enlightened our future together with your friends. You have led this resistance to victory. Mr. Öcalan's voice was heard and spread to the whole world. Still, we are in the deep sorrow of lacking you by our side."
Güven stressed that a permanent peace in Turkey and the Middle East can be achieved through Öcalan.