Leyla Güven: 200 days on hunger strike
DTK Co-chair Leyla Güven is on day 200 of her hunger strike demanding an end to the isolation in Imrali.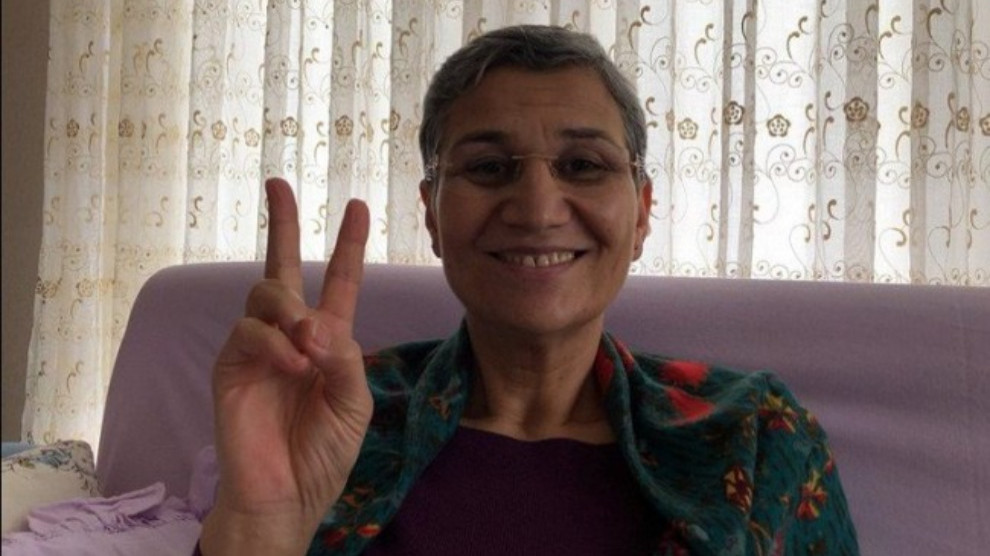 Thousands of prisoners and dozens of activists around the world are on hunger strike demanding the end of isolation against Abdullah Öcalan, who is imprisoned in İmralı Prison.
HDP Hakkari MP Leyla Güven has been fasting for 200 days as she went on hunger strike on 7 November 2018 effectively launching the resistance. She was then held illegally in prison, despite having been elected in parliament.
The 14 Kurdish activists on hunger strike in Strasbourg have reached day 161 of their fast, while prisoners have reached day 161.
On 30 April 15 prisoners turned their action into death fast and have been joined by 15 more on 10 May.
Lawyers for Abdullah Öcalan have conveyed the message sent out by the Kurdish people's leader on Friday to Güven. 
The HDP Hakkari MP said: "The lawyers have visited me and conveyed Mr. Öcalan's message. Now they are engaged in intense efforts to convey the message to the other hunger strike activists. We will share our opinion with the public opinion very soon."