Kurds in Greece to stage three-day march for Ocalan
Kurds in Greece are preparing for a long march to condemn the international conspiracy against Abdullah Ocalan.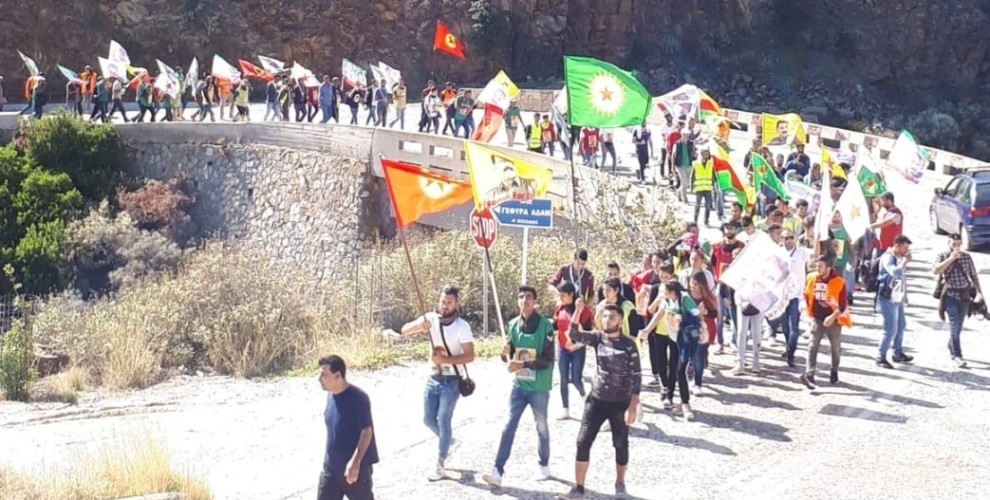 Beginning on February 13, a three-day long march will be organised in the city of Lavrio, Greece by the Kurdish Revolutionary Youth Movement to protest the international conspiracy against Kurdish People's Leader Abdullah Ocalan. The activists will also express support for the hunger strike campaign in Kurdistan, Turkey and abroad.
The preparatory committee stated that the conspiracy has been frustrated by the struggle of Ocalan, the PKK and the Kurdish people, "We will not accept the isolation imposed on our leader, we will fight to the end and break the isolation. Today, Ocalan is not only the leader of millions of Kurds, he is an international leader," the statement added.
The statement also saluted Leyla Guven and other activists on hunger strikers in Kurdistan and Europe, and called upon the Kurds to participate in the march.
The march will start at the Lavrio camp at 10:00 on 13 February, and will end at Syntagma Square in Athens on February 15.