Kurdish women in Aarnau denounce Turkey for use of chemical weapons
Kurdish women met with some institutions in Aarau to draw attention to the poisonous and chemical gas used by the invading Turkish army against the Kurdish people and the environment in Kurdistan.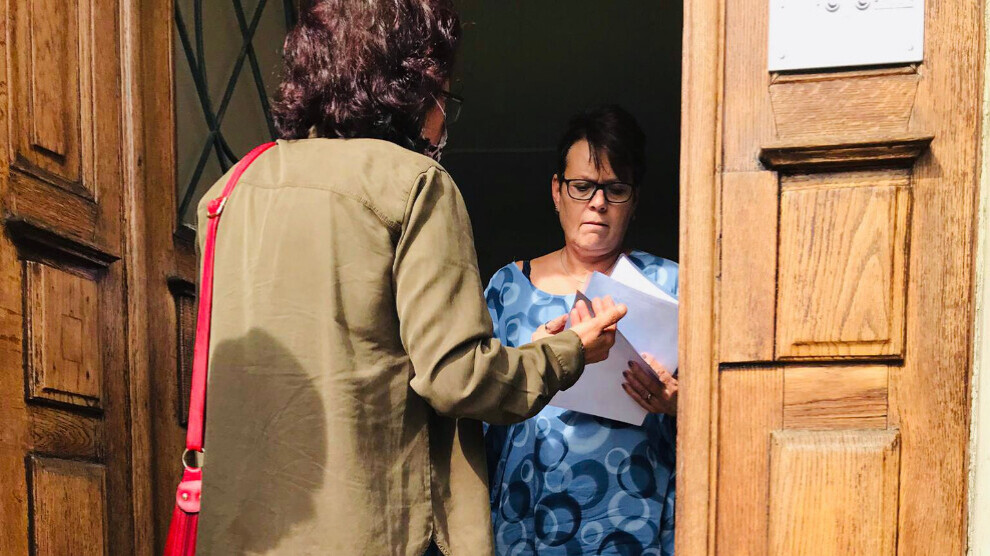 In Aarau, Switzerland, women members of the Aarau Rojbîn Women's Assembly, met with the Liberal Democrat Party (FDP), Socialist Party (SP/PS), UNIA union, civil society organisations, Ch Media Tv Aarau, Caritas, Heks, Reformiete Kirch to expose the use of chemical weapons and poisonous gas by the Turkish state. The women said that Turkey continues to commit crimes against international law and human values ​​by using forbidden weapons in Kurdistan.
The women presented the different organisations with a dossier they prepared on the use of toxic and chemical gases. Women will hold a series of meetings with the Cantonal Parliament, political parties, Canton Municipality and media organizations in the coming days.