Kurdish politician at risk of being extradited to Turkey
Gülizar Taşdemir was denied asylum in Norway where she was seeking medical attention.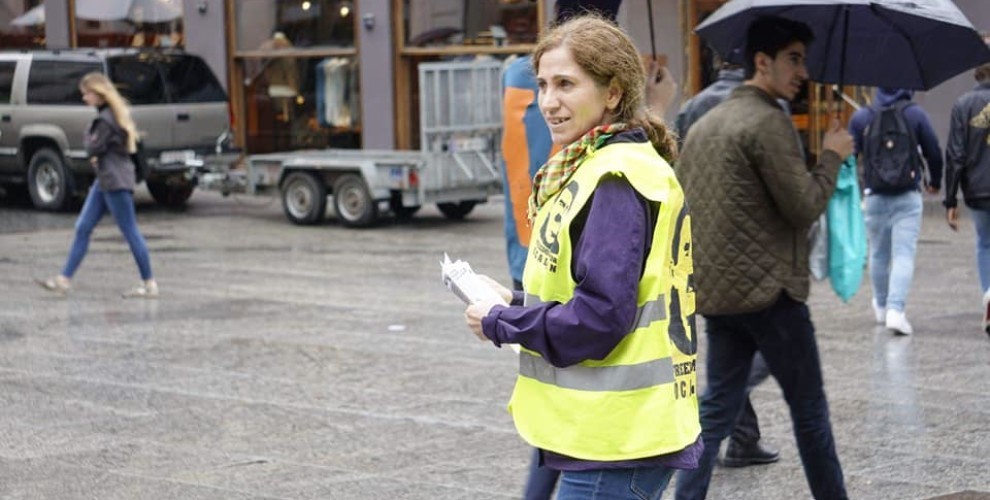 Gülizar Taşdemir, well known for her struggle in the Kurdish Freedom Movement who went to Norway for medical treatment is risking to be returned to Turkey.
Gülizar Taşdemir, who had been fighting as a guerrilla in the mountains of Kurdistan for almost 27 years, applied for asylum in Norway in September 2015 to be treated for her illnesses.
Taşdemir saw her asylum application rejected by the Norwegian authorities, so she went to Germany and wanted to seek refuge there.
However, Taşdemir, was once again extradited to Norway, the country where she first applied for asylum and where she had to be transferred according to the Dublin agreement.
At this point, Norway has launched the necessary process in order to return Taşdemir to Turkey.
The public opinion knows very well that Taşdemir, who was fighting as a guerrilla for many years in the PKK ranks, will be subjected to serious torture in Turkey, should she be returned there.
Especially after 15 July 2016, the images of torture carried out by the Turkish state have been revealed.
While Taşdemir's lawyers are trying in any way to stop their client being extradited to Turkey, the Kurdish institutions are preparing an urgent action plan.