Kirkuk's Kurds go to polls, Turkmens and Arabs boycott referendum
In Kirkuk, where it was unclear to the last moment whether ballot boxes would be set up or not, Kurds are going to the polls whereas Turkmens and Arabs are boycotting the referendum.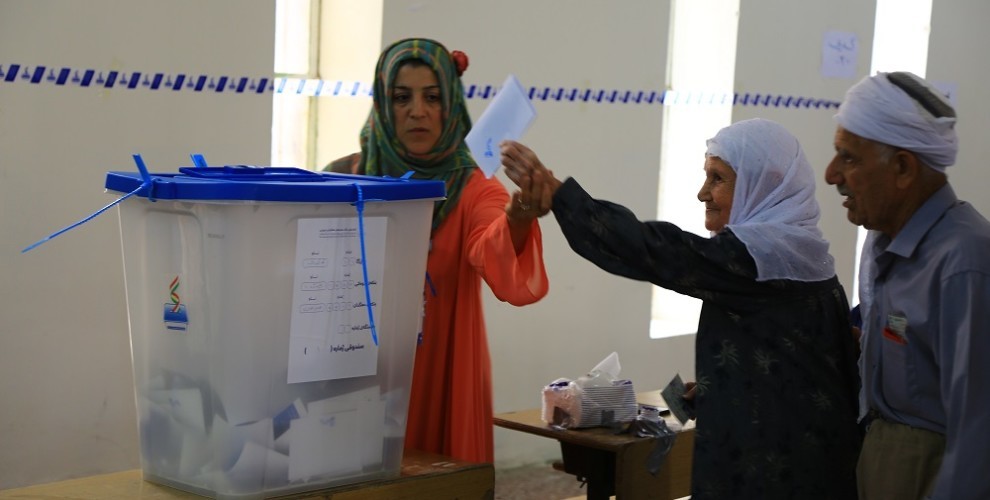 As voting continues in the Southern Kurdistan Independence Referendum, the province of Kirkuk, where it was unclear to the last moment whether ballot boxes would be set up or not, is seeing Kurdish voters casting ballot whereas the Arab and Turkmen neighbourhoods are stock-still.
Kirkuk, which remained a "disputed region" between the Iraqi Central Government and the Kurdistan Regional Government pursuant to Article 140 of the Iraqi constitution made in 2005, and the status of which was set to be determined through a referendum in 2007, has 750 000 eligible voters according to official figures.
The ballot boxes set up in Kurdish neighbourhoods for the vote, which started today at 8 am, were well visited while Turkmen and Arab neighbourhoods saw a very low rate of voters.
In Kirkuk's Rehimava, Azadî, Mamostayan, Şorice, İskan, Bilax, Koriyeşkew, Hesîreka, Tepê Mele Ebdulah, Derwazê Bakûr, Îmam Qasim, Şorax and Ehmed Axa neighbourhoods, where predominantly Kurds live, the people are going to the polls en masse.
However in the mainly Arab neighbourhoods Baghdad Road, 1 June, Wehde, Hurriye, Mendude, 7 April, Hey Baas, Nesru Uribe, Qadisiye and Xirnateku, only very few voters are going to the polls.
In the Musala, Muelimin, Baghdad Road, Kasapxane and Elmas neighbourhoods where mostly Turkmens live, the call for a boycott of the referendum seems to have been obeyed.
Separately, armed and masked men purported to be from the Iraqi Turkmen Front (ITC) are seen to be waiting at the entry and exit points of some Turkmen dominated neighborhoods.
In Kirkuk's Kurdish neighbourhoods people line up in chains of convoys after casting their vote, while on the other side even the shutters of the shops have been taken down and the streets are devoid of people in Turkmen and Arab neighborhoods.
According to results of the Iraqi parliamentary elections of 2014, 53% of the population of Kirkuk is made up of Kurds, and 47% of Arabs and Turkmens.
Kirkuk has 12 seats in the Iraqi Parliament; 6 from the Patriotic Union of Kurdistan (PUK), 2 from the Kurdistan Democratic Party (KDP), 2 from the Arabs and 2 from the Turkmens.