Kemalbay elected co-chair of HDP in place of Yüksekdağ
Following elections held at the 3rd Extraordinary Congress of the HDP, Serpil Kemalbay and Selahattin Demirtaş were elected as co-chairs.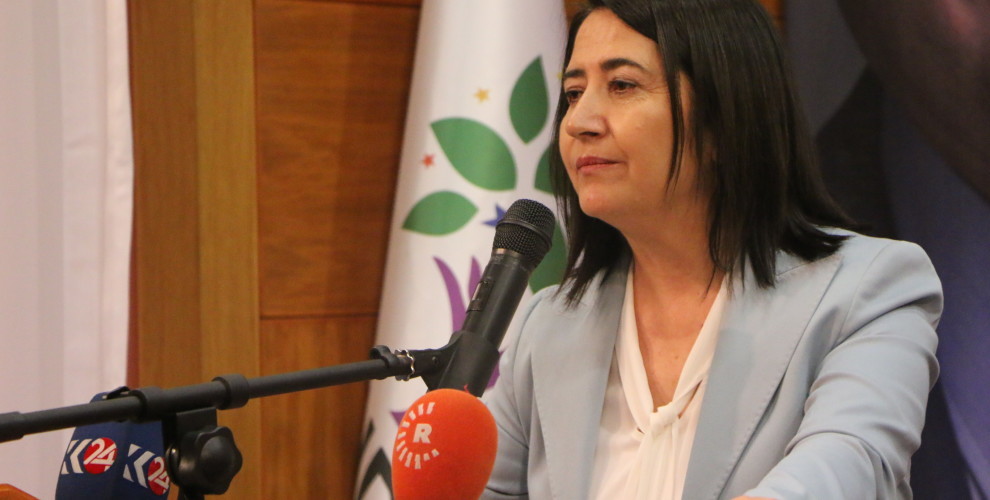 The 3rd Extraordinary Congress of the Peoples' Democratic Party (HDP) was held in Ankara today with the participation of 284 delegates.
In the third round of elections, Selahattin Demirtaş and Serpil Kemalbay were elected as co-chairs with the votes of 252 delegates. Kemalbay has been elected in place of Figen Yüksekdağ whose membership to the parliament and party was revoked. Yüksekdağ and Demirtaş are jailed since November 2016.
In her first speech after being elected co-chair, Kemalbay said the following:
"My dear friends in struggle, my dear comrades! Thank you for giving me this honourable duty at this mandatory assembly of our congress. I would like to express our thanks on behalf of Selahattin Demirtaş and myself. This is an honour. We will continue to carry our flag high at all times, we will never let it fall. This extraordinary congress will bring us closer to each other. There is no hope, other than the HDP, for the peoples of Turkey.
The only reason they attack us so much is to stop this journey towards hope. Our incarcerated friends in prisons, and we, outside, we will advance our struggle for democracy and peace, this struggle that we have raised for justice. We will struggle for the whole of society, for women, for the young and for a life worthy of humanity. We will continue to protect nature, and the rights of labour. We will struggle, to the end, for gender equality.
We will underline, and emphasize universal values and criteria. It is our belief that democracy and peace are inseparable.
On June 7, the peoples of our country gave us their great support. We will, most definitely, complete this journey to hope, and as our Co-Chair Demirtaş previously said, this ship will, no doubt, sail into the harbour.We will definitely win, and we can succeed only if we stand together. We have achieved a lot until now. However, we have also, no doubt, fallen short on some matters. It is now the time, by using the opportunity presented by this congress, to make up for these shortcomings by advancing our struggle further, and by consolidating our organization from neighbourhood to neighbourhood, and from factory to factory.
To all our peoples, to workers, women and the young, my final words are: We will win together: Come, let's win the struggle for democracy, at the HDP, together."