Justice Vigil by families of prisoners in Amed grows
The Justice Vigil of the prisoners' relatives in Amed is growing. The mother of Hogir Batu, a prisoner on hunger strike, also participated in the vigil.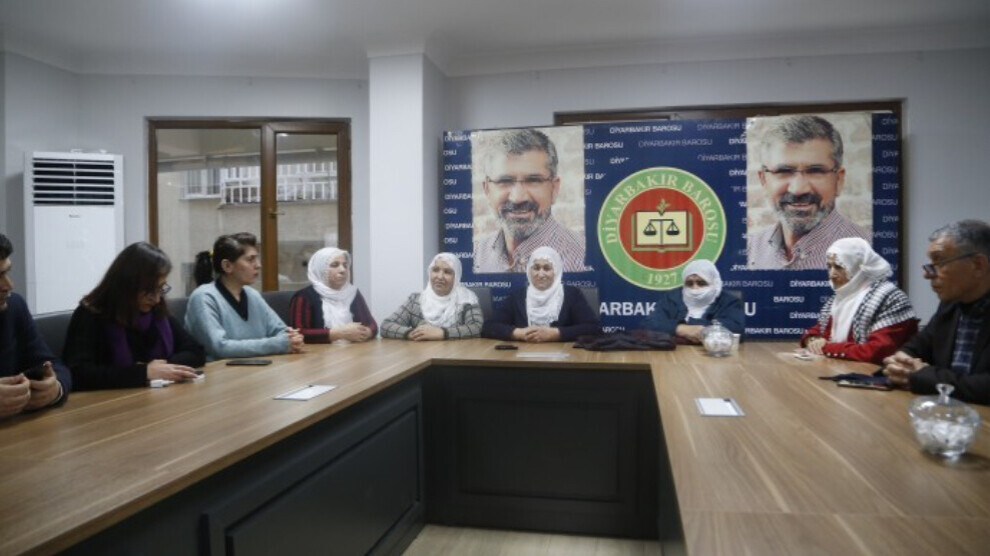 The Justice Vigil, which was started by the families of detainees at the Amed Bar Association, is now in its 73rd day. Zahide Batu, the mother of Hogir Batu, who went on hunger strike because he was subjected to naked searches while being held in Iğdır S Type Closed Prison, paid a visit to the families during the vigil today.
Among the visitors were lawyers from the Lawyers for Freedom Association (ÖHD) and the Amed Bar Association.
Mother Batu remarked, "They sentenced my son to 50 years in prison. It is not acceptable. They did not accept any of the things I sent to my son. He doesn't even have a towel to wipe his face. I'm standing by my son."
Another prisoner's relative, Hazal Yıldırım, stated "We are here for justice so that no coffins come out of prisons. We are here to promote peace. We want our voice to reach as far as it can."