Internationalists conclude Long March
Internationalists marching from Switzerland to France for the freedom of Kurdish leader Abdullah Öcalan have concluded their protest on the fourth day after the postponement of the Strasbourg rally planned for Saturday due to earthquake.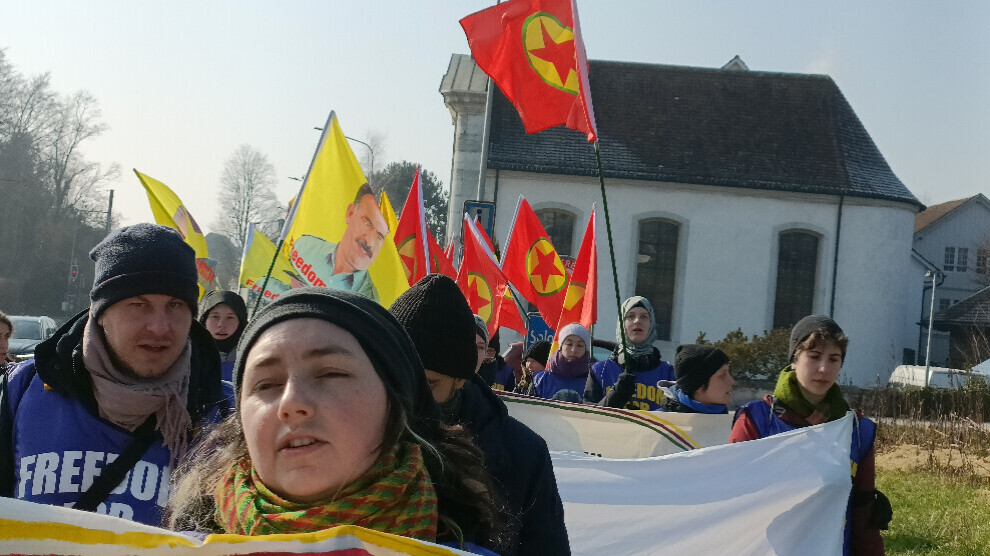 The Congress of Kurdish Democratic Societies in Europe (KCDK-E) has postponed Saturday's demonstration in Strasbourg because of the earthquake disaster in Turkey and Syria with thousands of victims. The demonstration takes place every year in protest against the international conspiracy that led to the abduction of Abdullah Öcalan to Turkey on 15 February 1999 and still aims to crush the Kurdish liberation movement. The new date for the demonstration in Strasbourg is 8 April.
The long march of the internationalists, launched in Switzerland on Monday for the freedom of Abdullah Öcalan, has concluded on the fourth day after the postponement of the Strasbourg rally.
More than 120 internationalists and many Kurds from Germany, Spain-Catalonia, Portugal, France, England, Switzerland, Slovenia, Bulgaria, Kenya, Ecuador, Mexico, Hungary, Austria, Brazil and India have participated in the march this year. Tomorrow, the activists will move to Freiburg, where they will unite with the participants of the Long March in Germany and announce the end of their action with a press statement.