Hundreds rallied in Wales in solidarity with hunger strikers
International solidarity with the Kurdish hunger strike protest is growing.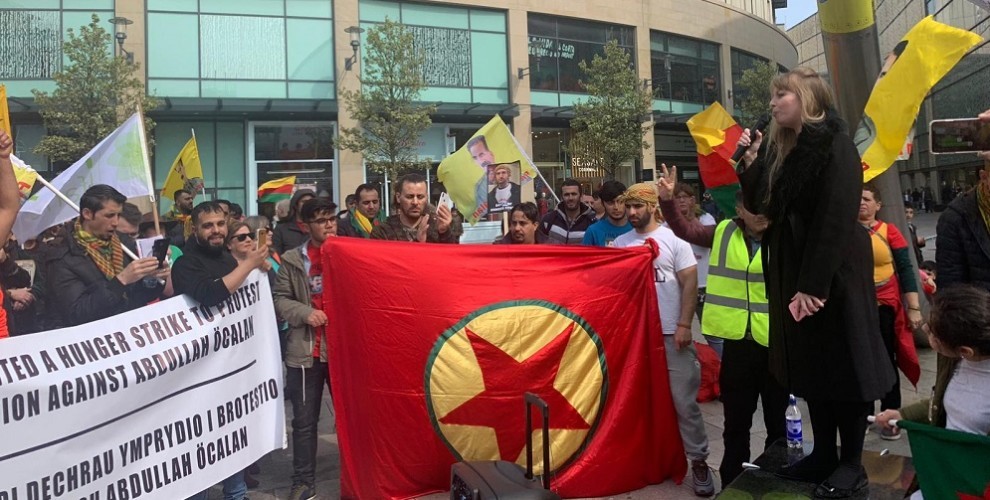 Kurdish activist Imam Sis who is on an indefinite hunger strike in Newport city in Wales is on day 112 of his fast demanding the end of the isolation imposed on Kurdish People's Leader Abdullah Öcalan.
In capital city Cardiff, hundreds from Wales and Kurdistan staged a march on Sunday to express their solidarity with the hunger strike activists. Demonstrators carried photos of Abdullah Öcalan and PKK flags as they chanted "Raise your voice, break the isolation" and slogans against the Turkish state.
Delyth Jewell, a member of the National Assembly for Wales, also joined the march and called on the UK government to break its silence on hunger strikes. Jewell reminded the motion passed by the Welsh Assembly and urged the governments of Wales and UK to act according to the motion.