HDP Youth: We will hold those responsible for Deniz Poyraz murder to account
HDP Izmir Youth Assemblies said, "We will held those responsible to account for this killing," during the march they organized in Kadifekale for party member Deniz Poyraz.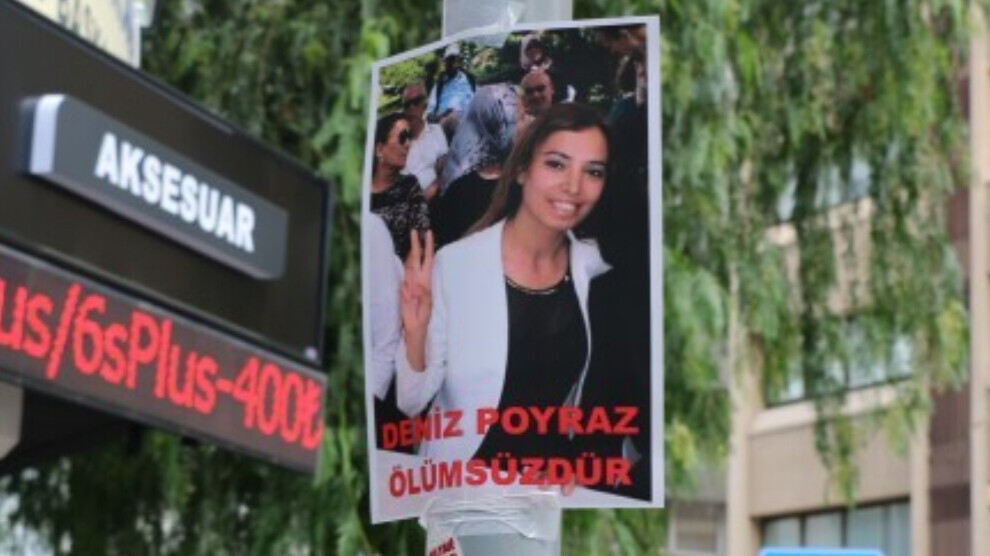 HDP Izmir Youth Assemblies condemned the murder of Deniz Poyraz with a march they held on Thursday night in Kadifekale. Young Kurdish activists said that they will bring those responsible for the killing to account.
Gang member Onur Gencer, who attacked the HDP Izmir Provincial Organization building at noon yesterday, murdered party employee Deniz Poyraz. It was revealed that Gencer had photographs taken with heavy weapons and while he was in Syria, posted on his social media accounts.
After the murder of Poyraz, protests were organized in many cities of Kurdistan and Turkey. One of these actions was in Kadifekale in Izmir, where Poyraz lived. The residents of the neighbourhood also supported the march, which was promoted by the HDP Izmir Youth Assemblies, at around 10 pm last night.
The members of the Youth Council said: "The fascist state, which has left no other way than death, prison and exile to Kurds for a century, is killing one of us every day in the western metropolises where it has exiled us. We are not afraid of death, prison, or torture. As young people, we will hold the fascist state that massacre, exploit and force us into exile to account. We know those who kill and persecute us."