HDP to sue Erdoğan for compensation for insults against Demirtaş
HDP has filed claims for compensation against Erdoğan for his insults against Co-chair Selahattin Demirtaş.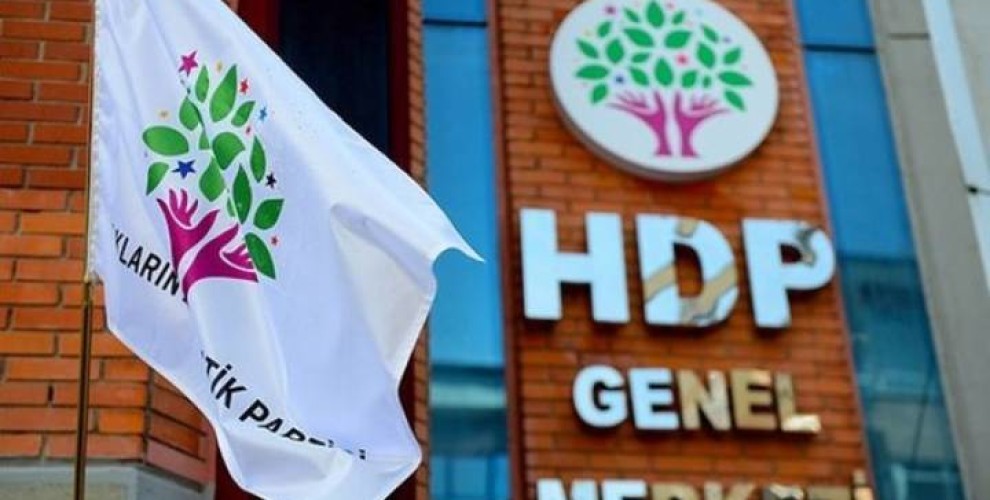 A written statement issued by the Peoples' Democratic Party (HDP) headquarters says, "We have appealed to the Diyarbakır Civil Court of General Jurisdiction On Duty to sue President and AKP Chairperson Recep Tayyip Erdoğan for compensation for insulting our Co-chair Selahattin Demirtaş in his comments during the G-20 summit in Hamburg, Germany on July 8, 2017."
The petition states that Demirtaş was elected to the parliament in elections held on July 22, 2007 and has been an uninterrupted member of the parliament for the full 23rd, 24th and 25th terms, he is still on duty and the co-chair of the third largest party with a group in the Parliament.
The petition also mentions Demirtaş running in the August 10, 2014 Presidential elections and stresses that Demirtaş is one of the most effective opposition leaders in Turkey and a politician known well by Turkish and world public.
"VIOLATION OF LEGAL SECURITY AND FAIR TRIAL"
The petition explains in detail how Erdoğan's comments violate several articles in the Turkish Penal Code, like "Nobody can be presumed guilty before they are convicted in a court of law", "No organ, office, title or person can give orders, send notices, give advice or suggestions to courts in using their authority to judge."
The petition also stresses that the right to legal security and a fair trial ensured by the Article 36 of the Constitution and Article 6 of the European Convention on Human Rights has been unacceptably violated by Erdoğan.
The petition says: "The defendant (Recep Tayyip Erdoğan) has violated a series of rights of Selahattin Demirtaş protected by the Constitution Articles 9, 10, 11, 12, 17, 36, 38, 103, 104 and 138 and ECHR Articles 6 and 8. For this unjust attack, we demand a verdict condemning the attack and the publishing of this verdict. We demand an immaterial compensation of TRY 60.584,89 and its legal interest to be calculated from 08.07.2017, and the trial and attorney costs to be handled by the defendant."
The 60.584,89 Turkish Liras demanded as immaterial compensation from Erdoğan is calculated by 1 Turkish Kuruş (0.01 Lira) for each vote HDP received in the elections held on June 7, 2017.