HDP's Kürkçü: Syria must be returned to the Syrian people
"Europe should use its influence to prompt peace talks in Syria."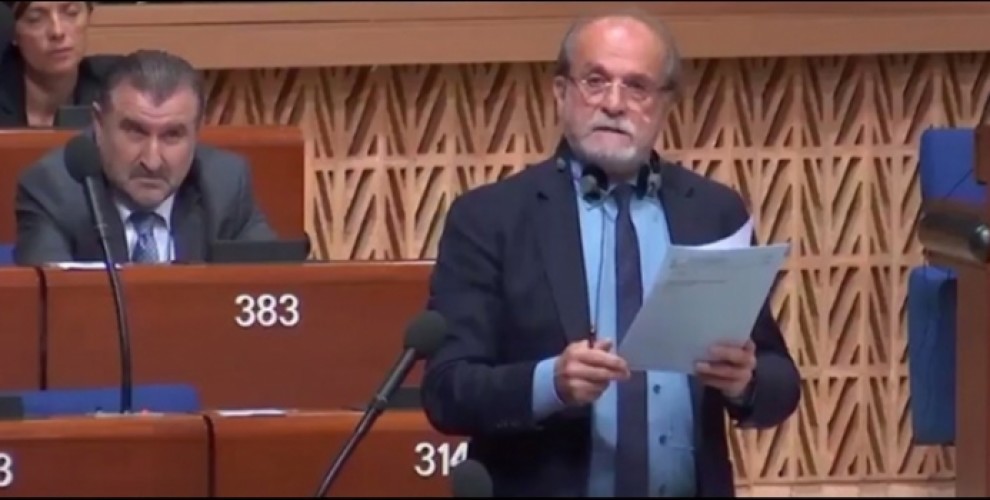 HDP Izmir MP, Ertuğrul Kürkçü, said at the Council of Europe that "Europe should work to help building the conditions to rebuild peace in Syria". He added that Turkey's intervention has further complicated things in Syria, where the civil war is continuing. Reminding that Turkey had actually opened the door to Syria to jihadist groups, Kürkçü said that today it appears clear where this DAESH gangs are actually coming from.
Kürkçü said that the DAESH gangs have now been defeated militarily thanks to the direct participation of the Kurdish revolutionary forces and stressed that Europe should use its influence to help establishing a democratic republic based on multiculturalism.
The Izmir MP underlined the need for all foreign forces to leave Syria and start working on peace and securing the beginning of peace talks. In particular Kürkçü pointed out the need to end Turkey's invasion operations, beginning with Afrin.
"Syria - the Izmir MP said - must be returned to the Syrian people" and he called on all powers to recognise and respect the right of people to decide their destiny.