HDP MP Güven: This is a coup, cannot be called otherwise
Güven described the revocation of their parliamentary membership as an attempt to eliminate Kurdish politics from democratic grounds, saying; "This is simply a coup and cannot be called otherwise".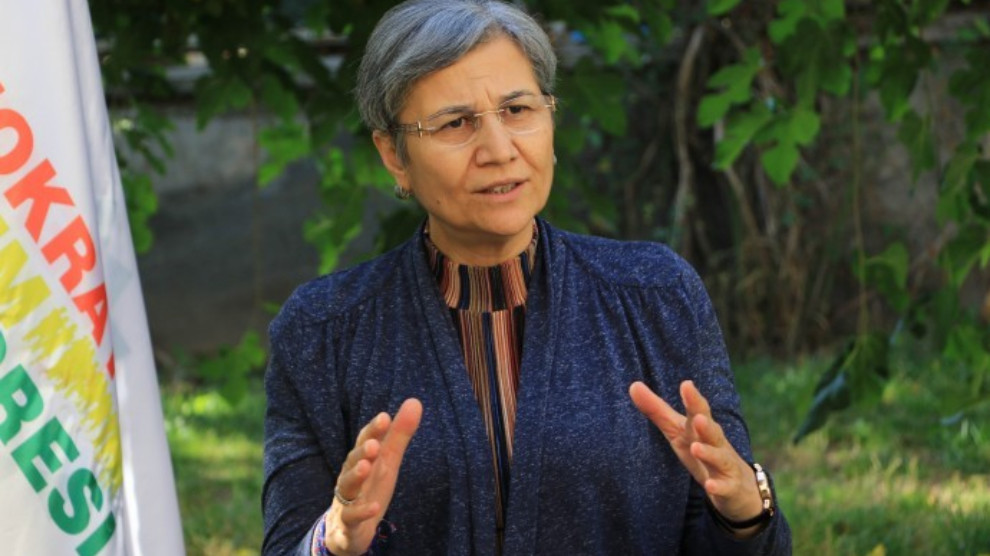 HDP (Peoples' Democratic Party) Hakkari MP and DTK (Democratic Society Congress) co-chair Leyla Güven, HDP Diyarbakır MP Musa Farisoğulları and CHP (Republican People's Party) Istanbul MP Enis Berberoğlu were stripped of MP status earlier today. The three deputies were officially dismissed after Deputy Parliamentary Speaker Süreyya Sadi Bilgiç read out the court rulings at the general assembly.
Speaking to Mezopotamya News Agency (MA), Güven said the decision was a continuation of the "Collapse Plan" made at the National Security Council (MGK) meeting on 30 October 2014.
"KURDISH ENMITY"
Reminding of the 2 March 1994 coup against deputies of DEP (Democracy Party), Güven said; "The removal of parliamentary immunity is a continuation of the political coup that began on 2 March 1994, continued on 4 November 2016 (when HDP co-chairs and MPs were arrested) and has recently resumed with the seizure of HDP municipalities. This is a policy of elimination, enmity towards the Kurds and an attempt to eliminate Kurdish politics from democratic grounds. It is aimed at breaking the Kurds' insistence on democratic politics. This is the imposition forced upon Kurds; 'you are in fact not yourself, you will exist as long as you move within the boundaries I have drawn up, otherwise I will not recognize your will'. It is a step to break the will of the people of Hakkari and Amed (Diyarbakır)."
"AKP-MHP ENCOURAGED BY THE CHP"
Güven criticised the CHP which voted "yes" for the removal of parliamentary immunity during the session held at the General Assembly on 20 May 2016. She said; "Had CHP avoided such a stance before 4 November, had it manifested a stronger attitude, AKP and MHP would not be able to dare this today. They are indeed encouraged by this act of the CHP. When the parliament approved the revocation of parliamentary membership with the CHP as a partner, it was evident that what we are experiencing today would indeed come about."
"THIS IS A COUP"
Güven continued: "We are faced with a fascism that targets the graves, corpses and existence of the Kurds. In the face of these acts, the removal of our parliamentary immunity doesn't have much importance. We share all the pains suffered by our people. We have experienced all kinds of pains together with our people. For this reason, this is a seizure of will, a fascism and a coup and cannot be called otherwise."