HDP MP Botan sentenced to two years in prison
HDP Van MP Lezgin Botan has been issued to a sentence of two years in prison and a 12.775 Lira fine.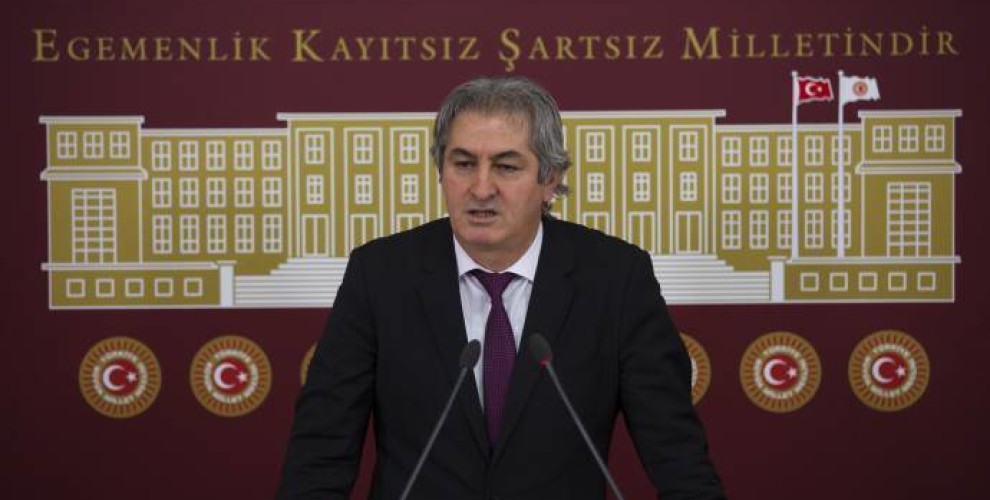 The verdict has come out in the case against HDP Van MP Lezgin Botan for "insulting a public officer" in a speech he gave in a rally before the June 7 elections in 2015. In the case heard in the Çatak Criminal Court of General Jurisdiction, Botan has been issued a two year prison sentence for "threatening by taking advantage of the intimidating force created by criminal organizations" and a 12.775 Lira fine for "insulting a public officer because of their duty".
"DISTRICT GOVERNOR HAD THREATENED VILLAGE HEADS"
Botan spoke on the sentence he was issued and said: "Before the rally, the district governor spoke with the village heads and said, 'It's 20 days before the election, so come to your senses and do what is necessary, vote for AKP not HDP' and threatened them. And I had called on the district governor during the rally in Çatak and said, 'You are a public officer, your duties have been defined by laws. So have some honour and resign. Become a MP, or a district chair, or whatever you want. You can't threaten village heads elected by the people. The people of Çatak won't back down on your threats from people like you.' That is why I was sued."
"VERDICT HAS NOTHING TO DO WITH THE LAW"
Botan said it is no coincidence that this case was filed after their immunities had been lifted: "2 years later, the district governor filed a complaint. In a hearing I wasn't present in, the judge and the district governor who are friends have issued me a sentence. This verdict has nothing to do with the law. This verdict is an implementation of politics. It has nothing to do with justice. One day this tampered scale will weigh them too. Is there anything more natural for me as a politician to say these things when the district governor threatens village chiefs?"
Botan said they will go to the Court of Appeals regarding the issue.