HDP delegation visits Athens
A delegation of the HDP has visited Athens for political talks. The program included participation in the congress of the SYRIZA party.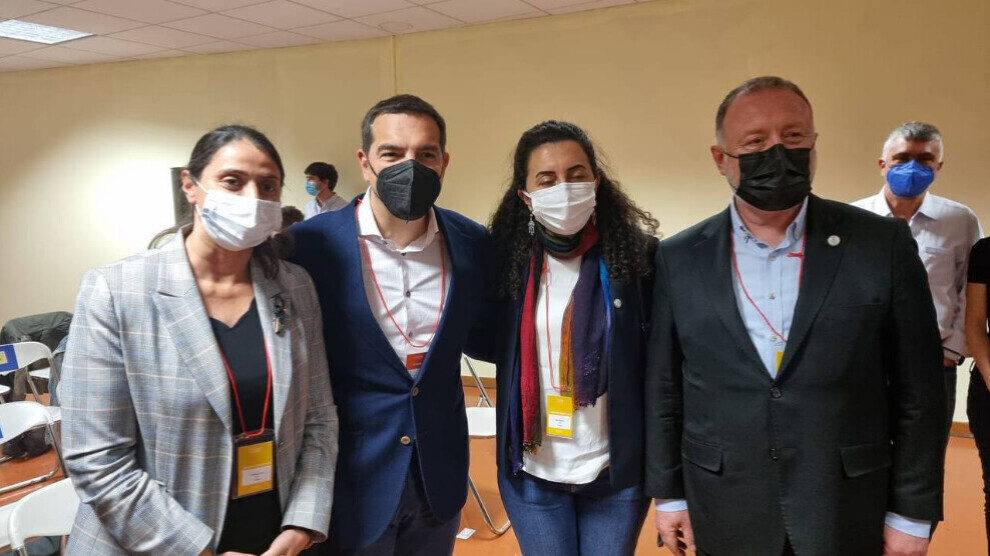 A delegation from the Peoples' Democratic Party (HDP) held talks in Athens from April 13 to 15. The program of talks concluded on Friday evening with a meeting with the newly elected executive committee at SYRIZA's third party congress.
Members of the HDP delegation were party spokeswoman Ebru Günay, foreign affairs representative Feleknas Uca and MP Sezai Temelli. On the last day of the visit to Athens, several talks took place on the sidelines of the SYRIZA Congress. A video greeting by HDP Co-Chairman Mithat Sancar was also played at the congress. In an international session, Ebru Günay spoke about internationalist solidarity and the common struggle.
Lastly, the delegation met with SYRIZA Chairman Alexis Tsipras for an exchange on possibilities for cooperation between the two parties.