HBDH Yılmaz Dersim Revenge Militia carries out action in Istanbul
HBDH Yılmaz Dersim Revenge Militia carried out an action against the A101 market.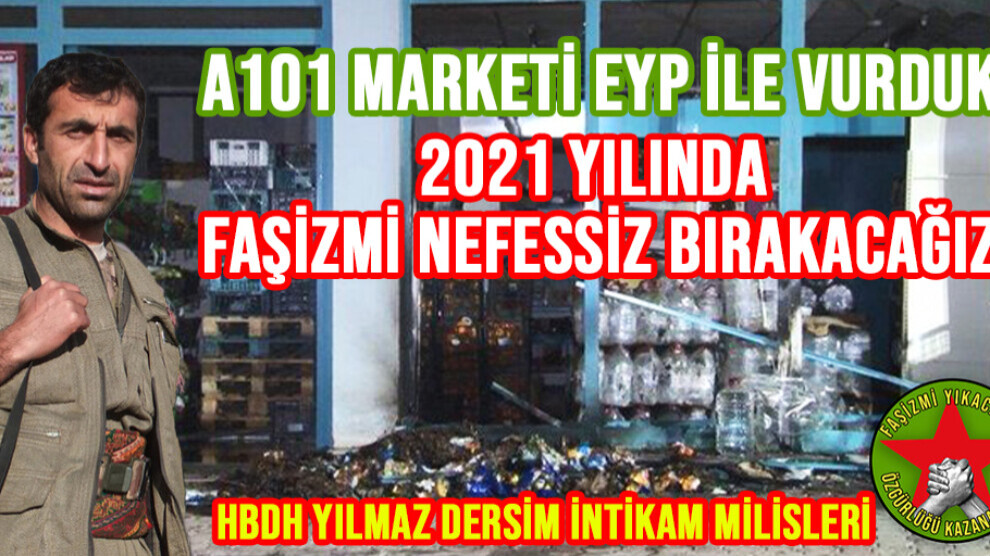 Peoples' United Revolution Movement (HBDH) Yılmaz Dersim Revenge Militia said in a written statement: "We have carried out an action on the A101 market branch in Arnavutköy Islambey, Istanbul on 31 December 2020. The market was destroyed due to the fire that broke out after the explosion."
The statement added: "We destroyed the A101 market, which constitutes the direct economic infrastructure of fascism, within the scope of the revolutionary mobilization initiative 'Smash Fascism, Win Freedom' launched by the HBDH. The A101 market continues to exist as an enterprise that AKP-MHP fascism feeds. This business means slavery.
2021 will be the year in which fascism will be destroyed. We salute all revolutionary prisoners who are resisting in jails and we declare that we will break fascism."