HBDH marks the anniversary of Gezi uprising, calling for expansion of revolutionary struggle
"We will expand our united revolution struggle as a requirement of our commitment to the memories of martyrs. We will continue to carry the fire of rebellion to the strongholds of fascism until the day of victory."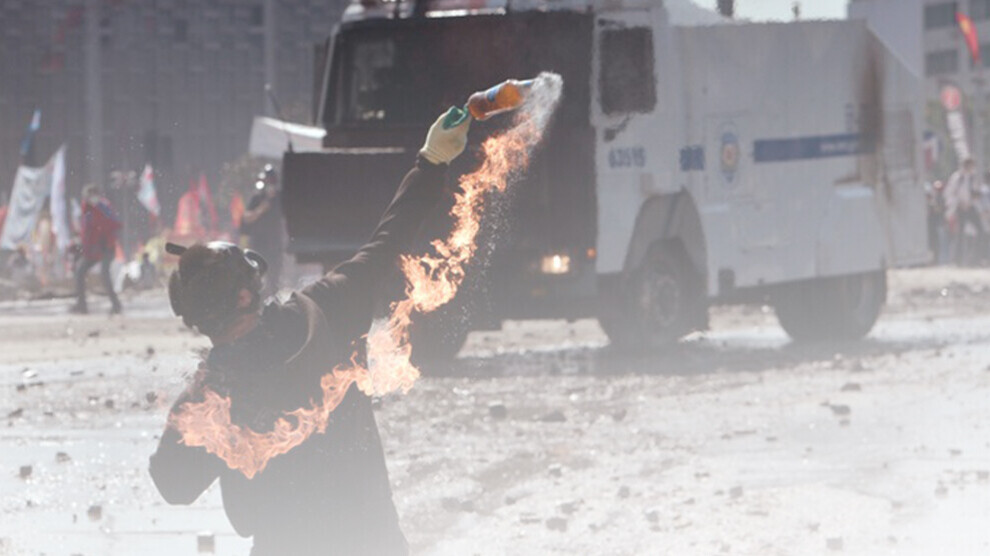 In a statement marking the anniversary of the Gezi Uprising, the Executive Committee of the Peoples' United Revolutionary Movement (HBDH) called for the expansion of the united revolutionary struggle against fascism.
The Executive Committee of the HBDH said: "Just as the expansion of the uprising in Gezi Park could not be stopped despite massacres and intense attacks, no attack today is strong enough to stop the rage against the system from meeting with rebellion."
The statement by the HBDH Executive Committee is as follows:
"Exactly ten years ago, the history of the struggle of the oppressed saw a new and glorious revolt. Millions of people took to the streets in Turkey and North Kurdistan under the motto of "This is just the beginning, we will keep the struggle going". The rage of masses against oppression, intimidation and fascism turned into a tremendous resistance.
With the Gezi uprising, communes, neighbourhood assemblies, forums and organizations revealed important experiences. Gezi once again proved the importance and necessity of a revolutionary war to confront the current system.
The united action of peoples revealed the importance of the need for a united revolution and assigned tasks to revolutionary leaders. Our united revolutionary movement assumed these duties and responsibilities and tried to respond to the demands of the masses and the needs of the revolution. The Gezi Uprising was an important milestone on the way to the establishment of the HBDH. Gezi taught very important lessons with the experience it revealed.
As we mark the 10th anniversary of the Gezi Uprising, the fascist government is trying to intimidate millions of people through the Gezi trials. However, it is obvious now that all efforts, policies of oppression and suppression, and dozens of massacres have remained inconclusive.
The masses subjected to hunger and misery, women murdered every day, oppressed sexual identities who are not even granted the right to live, the Kurdish people who are exposed to genocide, oppressed faiths, youth, workers and laborers have not forgotten the Gezi Uprising. And they will remember the power they gained when they were united, stood up, and revolted.
Gezi is a call for action, resistance, united struggle, organization and revolutionary war against exploitation, oppression, torture, occupation and total fascist blockade. Today, it is necessary to understand and to respond to the call of Gezi. The main way to do this is to develop the revolutionary struggle and to expand the revolutionary war. The future cannot be secured without paying the price.
Years before Gezi, revolutionary leaders like Sinan, who confronted the enemy with their revolutionary will in Nurhak, showed a stance to defeat the enemy. In order to overthrow this fascist system and ensure the liberation of peoples, it is necessary to be inspired by the revolutionary spirit of leaders like Sinan and Gezi.
While we commemorate Nurhak and Gezi Uprising martyrs with respect, we will expand our united revolution struggle as a requirement of our commitment to their memories. We will continue to carry the fire of rebellion to the strongholds of fascism until the day of victory."